Fourth Talcum Powder Cancer Lawsuit Heads to Trial
January 19, 2017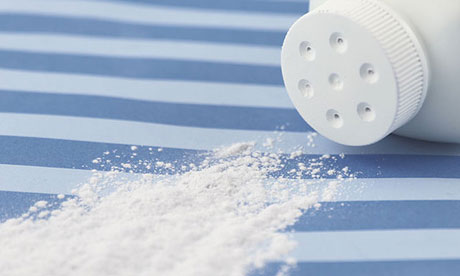 The Courtroom View Network (CVN) reports that the fourth lawsuit out of thousands filed against Johnson & Johnson over the alleged cancer risks from protracted use of the company's personal hygiene products
containing talcum powder goes to trial in Missouri's 22nd Judicial Circuit Court at the end of the month. The full trial will be webcast live by CVN.
According to the lawsuit, Nora Daniels, 56, developed ovarian cancer after using Johnson & Johnson's talcum powder on her genital region for 36 years. Three similar trials in 2016 resulted in combined damages of more than $190 million. Judge Rex Burlison, the same judge who presided over the previous three trials, will be hearing Daniels' case. Jury selection is scheduled to begin on January 30, 2017, and opening statements are scheduled for February 9, 2017.  A fourth victory could cement ovarian cancer victims' already strong advantage heading into any potential large scale settlement. The pending case is captioned Valerie Swann, et al. v. Johnson & Johnson, et al. case number 1422-CC09326-01 in Missouri's 22nd Judicial Circuit Court.
There are nearly 2,500 pending talcum powder cases in the U.S. with cases also pending multidistrict litigation consolidated in New Jersey and a rising number of state court cases in California. These lawsuits allege that Johnson & Johnson knowingly concealed the danger of ovarian cancer associated with its talcum-based products like Johnson & Johnson's Baby Powder and Shower-to-Shower. The company is accused of protecting profits generated by its existing popular brands instead of protecting its consumers by switching to safer cornstarch-based body powders. Given the overwhelming popularity of talcum powder, this litigation could potentially develop into one of the largest mass torts in the U.S. in decades.
If you or a loved one was diagnosed with ovarian cancer after prolonged use of talcum powder for feminine hygiene, you may be eligible for compensation. Please fill out the contact form on this page, call Arentz Law Group at 1-800-305-6000, or text 800-440-4400 to begin a free review of your claim.