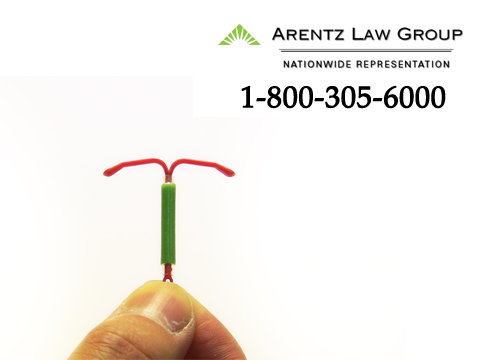 Mirena complications have taken thousands of women by surprise after they put their trust in a device that was heavily promoted as a safer alternative to other methods of birth control.  Mirena is an intrauterine device (IUD) that a doctor implants into a woman's uterus to prevent pregnancy.  The company that makes Mirena, Bayer, aggressively marketed the device based on claims of safety and failed to properly warn women and their doctors of the risk of serious Mirena injuries and complications.  While most women who use Mirena experience no negative side effects, the injuries they could suffer can be painful and debilitating, so it is important that all women who use Mirena are aware of the symptoms of Mirena complications.
Signs of Mirena IUD Infections
There is a known risk that women are at risk for an infection called pelvic inflammatory disease when Mirena is inserted.  This infection usually presents within the first 21 days after insertion, but many women have developed Mirena infections months or years after implantation as a result of complications like Mirena migration or Mirena uterus perforation.  Women developing a Mirena infection may experience the following symptoms:
Pain during sexual intercourse
Abnormal vaginal discharge
Missing Mirena IUD string
Chills
Abnormally late period
Fever
Flu-like symptoms
Signs of Mirena IUD Migration
A number of women who have been implanted with Mirena have suffered Mirena migration, when the device moves out of its intended position in the uterus.  This can result in a number of alarming injuries including perforation of the uterus and other organs, infections, and the need to surgically remove Mirena.  If you use Mirena and experience the following signs of Mirena migration, you should seek immediate medical attention:
Missing Mirena strings
Unexplained infection
Severe pain in the abdominal area
Unexpected bleeding
Get Support: Contact a Mirena Attorney
Too many women who trusted in Bayer's claims regarding the safety of Mirena IUD have suffered serious injuries when the device migrated, perforated organs, or caused infection.  Some of these women have had to undergo painful and costly surgery to remove Mirena, and some women have even needed a hysterectomy as a result of damage caused by Mirena.  If you have suffered Mirena injury, you may be entitled to compensation for your damages, including pain and suffering, loss of quality of life, medical bills, and lost wages.  If you would like to learn more about Mirena lawsuits, we invite you to contact us to schedule a private and free consultation with an experienced Mirena attorney.