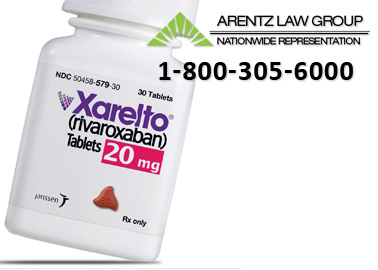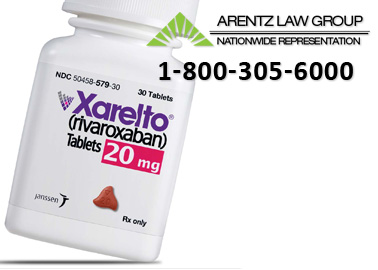 Xarelto is considered a factor xa inhibitor.  Basically what this means is that when the blood is going to coagulate, it goes through a series of chemical reactions.  One of those reactions is the production of factor xa.  By inhibiting this step, Xarelto ensures that blood clots don't form.
This is a slight variation of the drug warfarin (brand name Coumadin).  Warfarin does essentially the same thing, but instead of blocking factor xa, it blocks the formation of vitamin K dependent clotting factors.
Xarelto's Beginnings
Many drugs have a long history of research before the public is even made aware of them.  Xarelto is no different.  The scientists at Bayer Healthcare saw the need for an improved oral anticoagulant, so they began development on a drug that would act as a Factor Xa inhibitor.  By the year 2008, they had their product and found FDA approval for clinical trials.
During clinical trials the drug is moved from testing on animals, to testing on people.  Often done with the help of volunteers (in exchange for free treatment), or done on participants who are paid for their time, these trials help to further flush out any rare side effects that the drug may cause.
By 2011, the FDA had sufficient evidence that the benefits of the drug outweighed the risks of taking it.
Xarelto's Approval
In July 2011, the FDA approved the drug for use in patients who had recently undergone knee or hip surgery.  These patients are often on restricted mobility.  Accompany that with the fact that there may have been some trauma to the blood vessels, and their risk of blood clots is heightened.  Xarelto blocks the enzyme Factor Xa inhibiting the blood from clotting.
In November 2011, the FDA approved Xarelto to prevent blood clots in people who suffer from abnormal heart beats.  When a person suffers from A Fib, the blood can move more slowly through the heart chambers.  This can lead to clotting that eventually could lead to stroke.
2012 saw approval for the treatment of recurring blood clots, and in 2013 the drug was approved for the treatment of stent thrombosis for those who suffer from acute coronary syndrome.
Xarelto Popularity
Millions of dollars translate into just over one million prescriptions each quarter.  In the three month period that composed the third quarter of 2013, more than 1 million prescriptions for the drug were written, that is increased from 832,000 in the second quarter.  As more and more people are prescribed the drug, more and more are put at risk of developing severe side effects.
The primary reason that Xarelto is so popular is that they have a good advertising campaign.  There is a lot of push behind the drug, and that translates to more people purchasing it.  The other reason is that one of the alternatives, Coumadin, is hard to get the dosage properly.  With Coumadin the patient needs to have regular blood tests to make sure everything is going well.  Those tests are not necessary with Xarelto.
Side Effects
While the drug is popular, in part due to aggressive marketing and in part due to little competition (Pradaxa, Eliquis, and Coumadin are the competitors), it does come with its share of side effects.  Some of the less severe side effects include:
Muscle and Joint Pain

Itchy Skin

Throat Pain

Indigestion

Many More
These side effects should decrease over time as the body becomes used to the new drug.  However, there are many other severe side effects that could be potentially fatal.  They include:
Hemorrhaging

Brain Hemorrhage

Abdominal Hemorrhage

Stevens-Johnson Syndrome

Jaundice

Abnormal Liver Functions
While a hemorrhage can be something as minor as a bruise (easy bruising is a side effect of this drug) these severe and potentially fatal side effects are referring to other forms of internal bleeding.  Xarelto is designed to thin the blood and stop clotting that could lead to stroke and other problems.  However, one of the major unintended side effects is that minor internal bleeding (something that people who are not taking a blood thinner would have no problems with) does not stop.
For those who develop internal bleeding while on Xarelto, there is no cure.  They can stop taking the drug, but it can take days to weeks for the effects to leave the system.  During that time many patients require hospitalization and constant attention so the bleeding does not get out of control.
Xarelto Deaths
Because there is no reversal agent for Xarelto, at least 65 people have died from internal bleeding since the drug found FDA approval in 2011. To make matters worse, Bayer and Johnson & Johnson never fully warned about the possibility of unstoppable internal bleeding. Many of those who have suffered, or the estates of those who have passed away from Xarelto complications, have filed lawsuits against the drug manufacturer and marketers for failure to warn about this deadly side effect.
Xarelto Lawsuits
How to File Your Xarelto Lawsuit
Have you, or a loved one, used Xarelto and subsequently suffered from internal bleeding (commonly those who do suffer from gastrointestinal bleeding)?  If so, then you can file a Xarelto lawsuit to collect compensation to cover medical expenses and other damages.  Your first step is to contact a personal injury attorney from Arentz Law Group.
After you have scheduled your initial consultation, you should get all your paperwork together.  From the hospital get your medical records that show when you started using the drug, and what dosage you were prescribed.  These are important aspects to know just how long Xarelto has been causing problems in your body.  In addition to the drug information, have records available that show when you were diagnosed with bleeding, and what corrective measures were taken.
An attorney from Arentz Law Group will be able to help you understand fully what you need and what you can expect from your Xarelto lawsuit.
How Long will my Xarelto Lawsuit Take?
The decision to consolidate Xarelto lawsuits into an MDL is only the first step in a long process. From here Judge Fallon will start to review the cases, and he will choose some that accurately represent all of the allegations against Bayer and Johnson & Johnson.
These cases will be heard before a jury, and their response can be gauged. These are not exactly the same as a regular trial, but rather if the jury sides in favor of the plaintiff on all of the cases, it is an accurate representation that the plaintiff will win the cases. The defendant(s), in this case Johnson & Johnson and Bayer, will then have the opportunity to settle the case. If they choose not to, then the cases will each go to individual trial.
Those cases are called bellwether trials, depending on how many of the cases are brought before the jury can determine how long your Xarelto lawsuit will take. Keep in mind that if your case is not picked as one of the bellwether trials, then it may seem as though no progress is being made. But rest assured, your dangerous drug attorney from Arentz Law is working hard to make sure you get the compensation that you deserve.
Contact Arentz Law Regarding your Xarelto Lawsuit
To get the process started, you simply need to call 1-800-305-6000, or fill out the contact form on this page.  There is no need for you to suffer at the hands of a major pharmaceutical company.  Instead taking part in a Xarelto lawsuit will let you stand up for your rights, and you can receive the compensation that you deserve.