FDA Sends Warnings to Evasive Drugmakers
November 7, 2016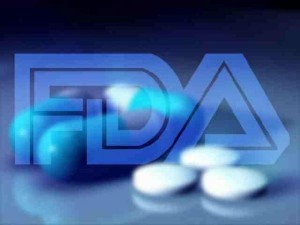 Law 360 reports that since July 2016 the US Food and Drug Administration has issued at least five warning letters to pharmaceutical companies resisting inspection. In response, the FDA has begun preventing drug importation into the United States and using newer regulatory abilities.
The most brazen example of defiance shown by drug makers alleged by the FDA are the actions of Japan-based Nippon Fine Chemical C. Ltd. The company would not allow FDA inspectors to take photographs, would not release records, and had its employees stand side-by-side to physically block access to a section of a laboratory.
Letters sent by federal regulators cite a section of the FDA Safety and Innovation Act of 2012 that states that inhibiting inspections serves as grounds to declare a drug adulterated.
"The increase in warning letters and import alerts citing delay/limiting/refusal of FDA inspections relates to how recently FDA obtained this authority," agency spokeswoman Lyndsay Meyer told Law360 by email on Friday. "The FDA will continue to aggressively enforce this provision when inspections are refused or otherwise obstructed."
Most of the notified plants are overseas. One Chinese company, Beijing Taiyang Pharmaceutical Industry Co. Ltd., is accused of not allowing inspectors access to storage drums and then removing them, and not explaining where they were moved to. Another, Pan Drugs Ltd., of India noted an episode where an employee removed pages from the company's annual report and putting the pages in his pocket before surrendering them.
Current laws provide the Food and Drug Administration with the authority to inspect manufacturing sites in a "reasonable" manner.
"All I can think of is that these are somewhat inexperienced companies in dealing with FDA, and not really appreciating what FDA can do and the impact of it," Foley Hoag LLP partner Areta Kupchyk said.
Import warnings and bans, once in place can remain until a satisfactory inspection is completed, or other required steps are taken.
Some observers have noted that a company may elect to deny access to the FDA in full awareness of the consequences.
"It seems like the only reason you would do it is you know the alternative is failing," Barnes & Thornburg LLP partner Lynn C. Tyler said. "So you're basically taking your chances that maybe you'll get a more lenient remedy if you just limit [the inspection], because you know if you let them see it, you're definitely going to get hammered."
Currently, there have not been many public statements from the companies receiving the warning letters although one US-based manufacturer, Mutual Pharmaceuticals Co. Inc., has acknowledged their mistakes.
"Mutual recognizes that the manner in which it provided information about this issue to the investigators during the inspection did not effectively convey Mutual's process for product disposition or the rationale for its decisions," the company reportedly said.
The FDA is expected to continue ramping up inspections in coming months.