Federal Court Blocks Nursing Home Arbitration Ban
November 10, 2016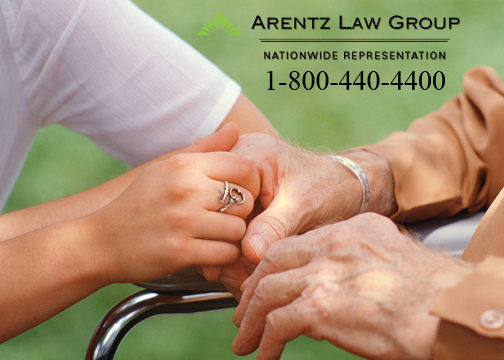 AboutLawsuits.com reports that US District Judge Michael Mills of the Northern District of Mississippi ordered an injunction on November 7, which stays efforts to ban forced arbitration requirements in nursing home facilities.
The motion made by the American Health Care Association and others argued that the US Centers for Medicare and Medicaid Services had overstepped its authority when it issued the Reform Requirements for Long-Term Care Facilities rule in September 2016. The rule applies to over 1.5 million people residing in 15,000 nursing homes and long-term care facilities would have gone into effect on November 29th of this year and included a provision eliminating forced arbitration in nursing home contracts.
Other provisions within the new rule concerned hiring standards, including forbidding the hiring of employees with disciplinary infractions on their licenses related to nursing home abuse or other care-related infractions. However, the primary concern of many impacted by the reform were the pre-dispute arbitration clauses present in many nursing home contracts which do not allow patients or their families to pursue lawsuits against facilities through the court system.
These forced arbitration clauses are common in a variety of contractual agreements, including contracts for mobile phones, loans, credit cards, and force entrants into waiving their right to the public courts in order to utilize the services provided. Opponents of forced arbitration argue that the system of private arbitrators unfairly favors nursing homes and those entities that required the use of forced arbitration.
While Judge Mills agreed with the motion filed by the American Health Care Association, that the CMS had overstepped its legal authority, he also supported the concerns of the CMS and opponents of forced arbitration in nursing homes.
"Many nursing homes will obtain signatures from residents in spite of grave doubts about their mental competency, or, more often, they will choose to have relatives of the residents sign the agreements, even when no power of attorney has been executed," he said. "Many of these same nursing homes will later file motions to compel arbitration on the basis of those suspect arbitration agreements; and…The litigation of these arbitration actions can only be resolved in time-consuming litigation, which serves as a very significant incentive against filing suit in the first place. This court has repeatedly seen these facts play out in its courtroom, and it has seen these fact patterns repeatedly arise in published decisions from other Mississippi courts."
Judge Mills indicated that there was a lack of precedent on either side of the issue when he granted the injunction.
"This case places this court in the undesirable position of preliminarily enjoining a Rule which it believes to be based upon sound public policy," Judge Mills wrote. "[T]his court believes that nursing home arbitration litigation suffers from fundamental defects originating in the mental competency issue, rendering it an inefficient and wasteful form of litigation."