Facebook Users and Investors File Class Action Lawsuits over Data-Sharing Scandal
March 23, 2018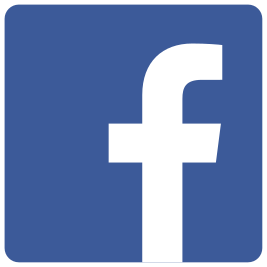 By Andrew Emett
In response to recent disclosures of Cambridge Analytica collecting the personal data of 50 million Facebook users without their knowledge or consent, at least two class action lawsuits have been filed against Facebook for allowing the breach to occur and failing to take any action to protect its users for two years. In the investor class action lawsuit, Facebook CEO Mark Zuckerberg is named in the complaint for giving investors a false and misleading view of the company.
On March 17, Cambridge Analytica (CA) whistleblower Christopher Wylie told The Guardian that secretive U.S. hedge-fund billionaire and Republican donor, Robert Mercer, and former White House Chief Strategist Steve Bannon used the data mining company to access the personal information of 50 million Facebook users in order to deploy effective psychological warfare against them during the 2016 presidential election. By posting a survey app on Facebook called "MyDigitalLife," CA accessed a backdoor allowing them to gather the personal data of the 270,000 people who downloaded the app along with the personal information of all their Facebook friends.
On March 20, Facebook user Lauren Price filed a complaint in the U.S. District Court for the Northern District of California against Facebook and Cambridge Analytica on behalf of herself and other similarly situated users. Facebook recently banned Cambridge Analytica from advertising on the website but had known about the breach for two years without taking any action.
"This case involves the absolute disregard with which the Defendants have chosen to treat Plaintiff's Personal Information," Price's class action lawsuit states. "While this information was supposed to be protected, and used for only expressly disclosed and limited purposes, CA, without authorization, or by exceeding whatever limited authorization it, or its agents, had, improperly collected the Personal Information of nearly 50 million Facebook users. Facebook, for its part, knew this improper data aggregation was occurring and failed to stop it, or actively avoided discovering such knowledge in order to profess supposed ignorance."
The complaint continues, "Facebook stored the Personal Information of Plaintiff and members of the Class in its electronic and consumer databases. Defendants represented to Plaintiff and members of the classes that their Personal Information would remain private. Defendants engaged in unfair acts and business practices by representing that they would not disclose this Personal Information without authorization, and/or by obtaining that Personal Information without authorization.
"Plaintiff and the Class members suffered injury in fact and lost money or property as the result of Defendants' unfair business practices. In particular, Plaintiff and Class members' Personal Information was taken and is in the hands of those who will use it for their own advantage, or is being sold for value, making it clear that the hacked information is of tangible value."
On March 20, an investor class action lawsuit was filed by Fan Yuan in California's Northern district against Facebook, CEO Mark Zuckerberg, and CFO David Wehner. Accusing Facebook of making "materially false and/or misleading" claims about the company's handling of user data, the complaint pointed out that Zuckerberg knew about the breach for two years without disclosing information to investors who continue to lose money as shares of Facebook have dropped with the recent revelations.
On March 23, Elon Musk deleted the official Tesla and SpaceX pages from Facebook in protest against the company's handling of the data breach.
Although Zuckerberg publicly apologized for failing to protect the personal data of his users, the Facebook CEO sold more than 1.14 million shares in the two weeks before the Cambridge Analytica reports became public. Cambridge Analytica CEO Alexander Nix was recently suspended after British investigative journalists secretly recorded him gloating about the company's tactics using bribes, blackmail, and prostitutes to coerce politicians while boasting of CA's work in the 2016 election on behalf of Donald Trump's campaign.