Past Month Shows Surge in New Taxotere Lawsuits
January 18, 2017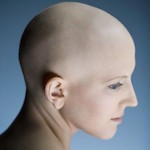 According to an update from the Judicial Panel on Multidistrict Litigation (JPML), as of January 17, 2017, there were 705 lawsuits involving the chemotherapy treatment Taxotere (docetaxel) and permanent hair loss. When the JPML issued its last update on December 15, 2016, there were only 267 lawsuits. The centralized litigation in the Eastern District of Louisiana under U.S. District Judge Kurt D. Engelhardt started with 33 cases in October 2016.
Many consumers are only now just learning that permanent alopecia is a side effect of Taxotere even though Sanofi-Aventis has known about the side effect for more than a decade.  Until recently, the U.S. label for Taxotere stated that "hair generally grows back." Taxotere label warnings were updated to include permanent alopecia as a side effect on November 24, 2015.
The U.S. label now warns: "In most cases, normal hair growth should return. In some cases (frequency not known), permanent hair loss has been observed." These label changes were made in Canada and Europe in 2005 and 2012 respectively.
Sanofi-Aventis' clinical trials in the 1990s found a 9.2 percent frequency in permanent hair loss during the 10-year follow-up period in women with breast cancer who underwent chemotherapy with Taxotere, Adriamcycin, and Cyclophosphamide (TAC). A study published in 2014, conducted by the Clatterbridge Cancer Center in the UK, found 15.8 percent of women who were given the drug for early breast cancer treatment experienced long-term alopecia.
While Taxotere is approved for several types of cancer, the lawsuits primarily involve women who used the chemotherapy as treatment for breast cancer and experienced some sort of permanent hair loss.  Many of these women who had slow-growing cancers allege that they would have chosen a different chemotherapy drug if they had been warned about the risk.
The multidistrict litigation states that Sanofi-Aventis failed to warn doctors and patients about the link between permanent hair loss and Taxotere.
If you or a loved one underwent Taxotere treatments and experienced permanent hair loss, you may be eligible for compensation. Please fill out the contact form on this page, call Arentz Law Group at 1-800-305-6000, or text 800-440-4400 to begin a free review of your claim.