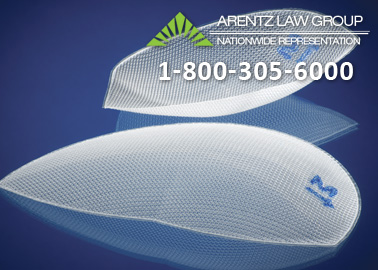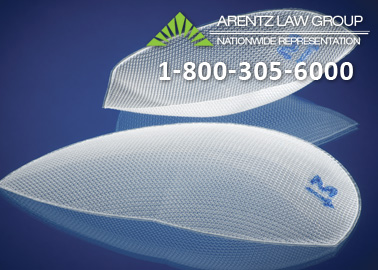 Have You Experienced a Hernia?
Do I have a Hernia Mesh Claim?
Around the United States, a growing number of individuals are filing injury lawsuits after being implanted with hernia mesh patches. In particular, patients with Ethicon Physiomesh and Atrium C-QUR Mesh have suffered a large number of potentially serious injuries. In response to these and other concerns, Physiomesh was recalled by Ethicon and withdrawn from the market in 2016.
To help address the concerns of potentially thousands of patients, Arentz Law Group is reviewing claims of hernia mesh injury patients nationwide. If you or a loved one have experienced complications related to hernia mesh surgery please contact our office by completing the contact form on this page, calling 1-800-305-6000, or texting 800-440-4400 as soon as possible.
Have You Experienced a Hernia?
A hernia may occur when a hole or muscle weakness allows organs, intestines, or other tissue to squeeze through. Commonly, hernias are related to obesity, weight-lifting, constipation, pregnancy, and other conditions which may result in significant pressure on the abdomen.
Hernias come in many different forms, impacting different areas of the body:
Femoral
Hiatal
Incisional
Inguinal
Umbilical
Ventral
Hernia Mesh Patches
While some hernias do not require treatment and are not accompanied by significant symptoms, others may cause significant pain or pose other serious risks and require surgical repair. Following hernia surgery, there may be an elevated risk of the injury recurring. To help prevent such an event, your surgeon may have placed a mesh patch or plug to strengthen the connective tissues and muscles. Hernia mesh plugs and patches have become available in many different forms, and some are more effective than others at preventing re-injury. However, some forms of hernia mesh patches, such as the Physiomesh and Atrium C-QUR have also been linked with complications and injuries.
Complications of Hernia Mesh
Chronic pain
Infection
High levels of hernia recurrence
Intestinal blockages
Organ perforation
Allergic reaction
Mesh erosion and migration
Mesh shrinkage
Further surgery may sometimes be required to address mesh complications
Ethicon Hernia Mesh
A recall was issued by Ethicon in May 2016 for all remaining Physiomesh hernia patches in Europe and Australia, and the product was taken off the market in the United States. The action came after Physiomesh became the subject of major studies found the device to linked with higher rates of complication and recurrence than similar products. Ethicon issued a field safety notice saying the problems associated with Physiomesh were "multi-factorial issues."
Since 2016, the Ethicon Physiomesh has become the subject of many lawsuits indicating that the device caused serious and painful complications.
Atrium C-QUR Hernia Mesh
The Artium Medical Corporation is likewise engaged in multiple lawsuits over complications associated with the C-QUR Hernia Mesh. The device, whose Omega-3 fatty acid (fish oil) coating promises to prevent painful adhesions and reduce tissue inflammation associated with hernia mesh devices has been found to cause severe allergic reactions in many patients. For some, the only treatment option is surgery to address the severe side effects.
Do I have a Hernia Mesh Claim?
If you believe you or a loved one may have been injured due to Ethicon or Atrium hernia mesh patches, please contact us for a free and confidential case evaluation. We can be reached via the contact form on this page, by calling 1-800-305-6000, or via text message at 800-440-4400.