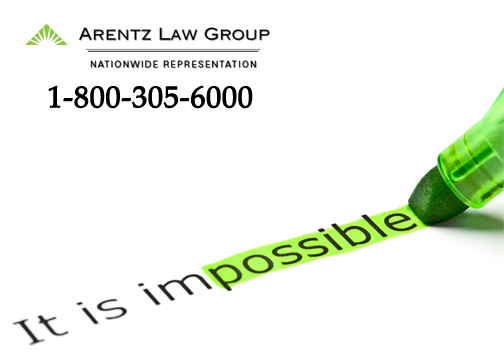 The personal injury lawyers at Arentz Law Group, P.C. often receive the honor of attorney referrals and requests to act as co-counsel as a result of the stellar reputation we have earned nationwide.
We bring an unsurpassed level of dedication to each case in which we participate, and have successfully defended the rights of victims in a broad range of personal injury claims, including auto accident litigation, dangerous drugs cases, and defective products lawsuits.  Our outstanding record of success allows other attorneys to refer cases to us with the utmost confidence that their clients will receive superior treatment and recover the full compensation to which they are entitled under the law.
We have worked hard to assemble an impressive arsenal of resources to benefit our clients, including forensic experts, medical specialists, investigators, and legal assistants that are among the best in the United States.  When other attorneys refer cases to Arentz Law Group, P.C. personal injury lawyers, they can be assured that we will deploy the full extent of our resources and expertise for the benefit of their clients.
As personal injury lawyers, we understand how important it is that referring attorneys can trust that their clients will be treated with the respect and dignity they deserve.  Our firm is built on the belief that each client should have access to the kind of dedicated personal attention that we would wish for our own family members, and we have maintained this high standard of client care every day and for every client.
We have the ability to handle cases with our Co-Counsel firms all throughout the United States including Alabama, Alaska, Arizona, Arkansas, California, Colorado, Connecticut, Delaware, Florida, Georgia, Hawaii, Idaho, Illinois, Indiana, Iowa, Kansas, Kentucky, Louisiana, Maine, Maryland, Massachusetts, Minnesota, Mississippi, Missouri, Montana, Nebraska, Nevada, New Hampshire, New Jersey, New Mexico, New York, North Carolina, North Dakota, Ohio, Oklahoma, Oregon, Pennsylvania, Rhode Island, South Carolina, South Dakota, Tennessee, Texas, Utah, Vermont, Virginia, Washington, West Virginia, Wisconsin and Wyoming.
Also through our network of partner lawyers and attorneys, we are able to focus on lawsuits in all of the the following cities: New York, Los Angeles, Chicago, Houston, Phoenix, Philadelphia, San Antonio, San Diego, Dallas, San Jose City, Detroit, Jacksonville, Indianapolis, San Francisco, Columbus, Austin, Memphis, Fort Worth, Baltimore, Charlotte, Boston, Seattle, Washington, Milwaukee, Denver, Louisville, Nashville, Oklahoma City, Portland, Tucson, Albuquerque, Atlanta, Long Beach, Fresno, Sacramento, Mesa, Kansas City, Cleveland, Virginia Beach, Omaha, Miami, Oakland, Tulsa, Honolulu, Minneapolis, Colorado Springs, Arlington and Wichita.  In addition to the cities mentioned here we can help almost any client, no matter their location.
If you have a case that requires the dedicated attention of an experienced and successful personal injury lawyer, we encourage you to contact Arentz Law Group, P.C. to learn more about our experience, values, and impressive record of favorable verdicts and settlements.