By Emily Cox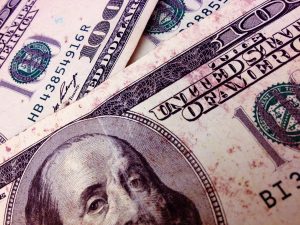 According to a new lawsuit, manufacturers of the controversial permanent birth control device have always known that many women who underwent the sterilization procedure would never fully recover from serious, life-altering Essure complications. However, Conceptus and Bayer consciously hid these significant safety risks from the public, sentencing thousands of women to the unimaginable consequences of the companies' greed.
Shayla Happy filed the claim this past week in the Eastern District of Pennsylvania. Currently, 26 cases involving about 1,000 plaintiffs are consolidated there before Judge R. Padova for coordinated pretrial proceedings. Happy alleges that Essure has caused constant pain and unmanageable bleeding among other serious injuries that may never fully resolve. Regardless, she will most likely have to undergo a hysterectomy to halt the damages' progression. She claims that Conceptus hid considerable Essure complications to ensure the device's commercial success. Being Conceptus' only product, the company's massive debt problems fell solely on Essure to remedy. And, Conceptus was determined to achieve profitability at any cost. Including, the health and well-being of thousands of women.
"Concepts knew that any apprehensions about the safety of the Essure device on the part of physicians or patients could devastate sales and lead to the complete failure of the company," Happy's complaint states.
"To promote the perceived safety of the device and gain market acceptance, Conceptus devised and implemented a scheme to defraud physicians and patients, by means of false and fraudulent pretenses, representations and concealment of material facts," her lawsuit continues.
In short, Conceptus knew that if the public knew about Essure complications and safety risks, sales of the device would falter, and the company would fail. As a result, Conceptus decided to keep these safety risks and consequences under tight lock and key.
Essure Complications and Indications
Essure is a non-incisional and non-hormonal permanent birth control system. Conceptus originally manufactured the device before Bayer acquired the company in 2013. When Conceptus first introduced that sterilization procedure in 2002, OBGYN experts hailed the fast, outpatient procedure as a female sterilization game-changer. Prior to Essure, tubal ligation, or tube tying, was the prevalent sterilization method.
During the non-surgical implantation procedure, two flexible Essure coils are inserted with a catheter through the vagina and uterus and placed inside both fallopian tubes. The coils consist of a Nitinol superelastic outer coil and a stainless steel inner coil that is covered polyethylene terephthalate (PET) fibers. These PET fibers incite an inflammatory response, causing scar tissue to form around the metal coils over the course of a few months. Eventually, this scar tissue forms a "natural" barrier in the fallopian tubes, preventing pregnancy.
Essure is the only non-surgical option for female sterilization for women who wish to permanently eliminate the possibility of pregnancy. Due to this, the FDA fast-tracked the device's approval as it provided an alternative to surgical sterilization with a much faster recovery time. But many women are finding that Essure has a an exceptionally invasive side. However, this doesn't kick in until the device starts causing significant harm inside recipient's bodies. Then, surgical intervention, as well as sexual organ removal, is often necessary to stop the device's serious side effects.
The device has caused substantial, life-altering harm for many women who received the device. These Essure complication include debilitating pain, heavy bleeding, additional surgeries, rashes, itching, swelling, autoimmune disorders, pain during sex, bloating, and headaches, as well as tooth and hair loss among other serious complications. Other women have experienced ectopic pregnancy, as well as the device moving out of place and puncturing internal organs.
Manufacturers Concealed Thousands of Serious Essure Complications from FDA
Despite knowing of thousands of reports of instances where Essure had moved out of the fallopian tubes or perforated a woman's organs, Conceptus failed to report most of them. Then, the company fought the FDA regarding its reporting obligations when the agency discovered Conceptus' massive under-reporting. Happy claims that manufacturers withheld these reports from the FDA to protect "the marketability of the device."
In December 2010, the FDA conducted a "for cause" inspection of Conceptus and its reporting procedures. FDA officials found that Conceptus had concealed at least 16,399 reports between January 2008 and December 2010. The agency further found that Conceptus maintained a spreadsheet of 2,757 Essure complication complaints between July 2010 to December 2010. Conceptus did not report any of the injuries that indicated organ perforation to the FDA. In fact, Conceptus only reported 182 of these complaints to the FDA.
Unsurprisingly, Conceptus did not agree with the FDA's position that physicians and women had a right to know about dangerous Essure complications. Instead, Conceptus officials attempted to persuade the agency that they should not be forced to report such adverse events and make them publicly available. FDA officials noted that there was no medical reason to withhold this information from the public and that it was, in fact, dangerous. However, as Essure was Conceptus' only product, the company remained determined to protect its sales no matter what.
In 2013, the FDA discovered that Conceptus was back at it again. The FDA's review revealed 16,047 complaints Conceptus had received between January 2011 and May 2013. Conceptus only reported about 300 of these complaints to ensure that the agency could not harm sales by making these reports public.
Conceptus Treated Essure Complications Warning Label as Marketing Tool
Happy alleges that Conceptus was also not above manipulating Essure's warning level to achieve its lofty financial goals.
In 2008, Conceptus stated that it intended to make labeling improvements solely to increase Essure procedure adoption. At one point, Conceptus' CEO described certain warning information as mere barriers to more sales. Despite mounting complaints of Essure allergic reactions, Conceptus drastically altered the portions of the warning label that addressed this issue. In 2011, Conceptus removed sections that encouraged women to confirm their nickel tolerance by using a skin test. However, the company did not change anything about the device itself or its nickel contents. Afterward, Conceptus' CEO stated that this change would diminish Essure's biggest competitive disadvantage, strengthening its standing in the global market.
Regulatory Authorities Noted Continual Essure Risk Factors and Safety Violations
Since Essure first hit the market in 2002, those pesky regulatory authorities have been a continual thorn in manufacturers' sides. In July 2003, the FDA cited Conceptus for failing to adequately analyze data to identify substantial quality-control issues. Not entirely surprising, given that Conceptus didn't even have a valid license to manufacture medical devices.
In 2008, The California Dept. of Public Health (CDPH) cited Conceptus for not having a license to manufacture medical devices. The CDPH also found that Conceptus had failed to maintain safety procedures for inventory transfers.
After Bayer bought Conceptus, along with its only product, in 2013, the company continued this proud tradition of regulatory aversion. In order to protect its billion-dollar investment, Bayer continued to actively hide life-threatening Essure complications. If these companies had not violated federal reporting requirements, the public would have known about these risks several years. Consequently, Bayer and Conceptus could have prevented thousands of injuries.
FDA Strengthens Warning About Essure Complications
After extensively reviewing Essure complications and safety concerns, the FDA finally  mandated that Essure carry the agency's strongest warning. Essure's black box warning indicates that women with the Essure device have experienced significant injuries. Furthermore, the agency warns that addressing these adverse events requires surgical intervention. In most cases, women have to have their uterus and fallopian tubes removed to experience any relief from Essure complications. The new warning received final approval in November 2016, along with a Patient Decision Checklist. This checklist ensures that potential recipients know of Essure's serious risks.
To protect sales and revenue, Conceptus and Bayer purposefully ignored mandatory reporting requirement and actively hid safety information for as long as they could to the detriment of thousands.