By Emily Cox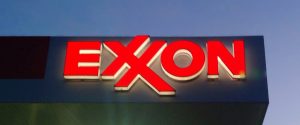 A Texas federal judge denied Exxon Mobil Corp's motion to dismiss a putative securities fraud class action that claims the oil company actively concealed its climate change knowledge, ruling Tuesday that investors have cited sufficient misstatements and had met the heightened pleading standard involved with bringing the suit.
Exxon argued that lead plaintiff Greater Pennsylvania Carpenters Pension Fund was trying to create a securities fraud claim out of an allegation from former New York Attorney General Eric Schneiderman's company probe, accusing Exxon of duping investors by misleading them that it considered one set of proxy greenhouse gas emissions costs, which basically approximated government-related climate change action costs. However, the company was allegedly using a second set of lower proxy costs in its internal business planning calculations.
District Judge Ed Kinkeade concurred with the oil company's contention that investors did not prove that one of its top officials, Jeffrey J. Woodbury, played a conscious part in the concealment conspiracy. However, he otherwise rejected Exxonmobil's motion to nix claims against the company and other executives, including former Secretary of State Rex Tillerson.
The judge found that the pension fund brought forth adequate allegations that Exxon publicly stated a different proxy cost value than it was applying in internal calculations.
"This disparity in proxy cost values sufficiently alleges material misrepresentations arising from statements made referencing these proxy costs," Judge Kinkeado wrote in his order. "A reasonable investor would likely find it significant that Exxonmobil allegedly applied a lower proxy cost of carbon than it publicly disclosed."
Exxon Climate Change Investor Suit
In June 2017, Schneiderman originally tossed the lawsuit's proxy allegations after Exxon produced compelling evidence during his investigation over the company's investor deceptions pertaining to its climate change knowledge. Exxon vehemently fought Schneiderman's investigation since its launch in 2015 and is taking the same aggressive attitude toward investor allegations. The company argued in its dismissal motion that the pension fund class action "parrots the baseless insinuations and irresponsible allegations raised by that office."
Investors filed the proposed class action in November 2016, amending the complaint in July 2017 to include more details about the doctored proxy costs. According to the complaint's amendments, Exxon publicly said that it applied proxy costs of $60 per ton of greenhouse gases (GHG) by 2030. However, the company was using a $40 per ton figure for its internal planning and budgeting.
According to the pension fund, this discrepancy constitutes clear violations of the Securities Exchange Act on the part of the company, as well as Woodbury and Tillerson, plus current Senior Vice President Andrew P. Swiger and Principal Accounting Officer David S. Rosenthal.
Exxon continues to maintain that regulatory-induced proxy costs are inherently different from the company's own GHG costs, claiming that regulatory-induced costs aren't directly imposed on the company. The company argued in its dismissal bid that it shouldn't come as a surprise that GHG costs to calculate expenses on a specific project may differ from proxy costs the company uses to analyze global fossil fuel demands.
However, Judge Kinkeade rejected these assertions Tuesday, writing "whether the two differing proxy cost values represent two different costs or the same cost with different values applied internally than publicly purported to be applied is a factual dispute and cannot be determined at this motion to dismiss stage."
Exxon Mobil Climate Change Dismissal Motion
Exxon also challenged the operative complaint's allegation that the oil company failed to acknowledge red flags that one of its gas operations was visibly impaired. The oil giant argued that investors simply had a different opinion about the value of its assets. But, Judge Kinkeade ruled the alleged failures are "not opinion statements but create a fact question."
"The Amended Complaint alleges the material misstatements included an embedded statement of fact that was objectively false," the judge wrote, citing a 2015 form that indicated Exxon Mobil had valued the operation in question by applying cost of carbon. However, the investors allege this cost wasn't actually applied.
Regarding the investors' claim the company's Canadian bitumen businesses were operating at a loss, while Exxon continued asserting they were making more than $5 a barrel, the judge ruled "Pension Fund sufficiently pleaded ExxonMobil made a material misstatement by failing to disclose the Canadian Bitumen Operations operated at a loss for three months."
According to the judge, ExxonMobil's knowledge of the misinformation was supported by investors' claims that the company's management committee, including Tillerson and Swinger, had signed off on a 2014 annual publication that stated different proxy costs that what was being used in business operations.
"These specific allegations of receiving regular, detailed information on carbon related risks and proxy costs as members of the Management Committee provide more than mere conclusory allegations that Defendants Tillerson and Swinger must have had knowledge based on their executive positions within ExxonMobil," Judge Kinkeade wrote.
The judge also found the investors' allegations that Exxon had motive to maintain that its credit rating was sufficient to support "a strong inference of scienter as to all defendants."
Regarding pleading damages, Judge Kinkeade ruled that "it is plausible that over the course of the alleged partial corrective disclosures, the market became aware of ExxonMobil's alleged fraud and reacted each time with ExxonMobil's common stock falling."
As for Woodbury, the judge found the pension found adequately pled control person liability. However, it did not "provide factual allegations" to show the former VP made misleading statements "with scienter, as opposed to mere negligence."