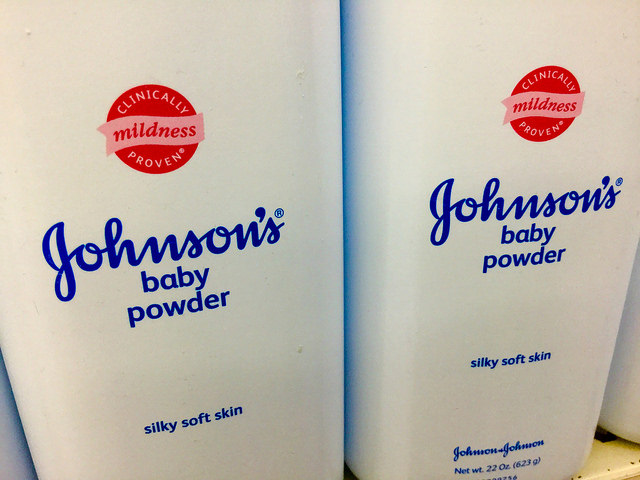 By Andrew Emett
Accused of failing to warn the public about the risks associated with talcum powder in its products, Johnson & Johnson was recently named in a federal securities class action lawsuit on behalf of investors who purchased or acquired J&J securities between February 22, 2013 and February 7, 2018. Linked to an increased risk of developing ovarian cancer, the talcum powder in J&J products often contained asbestos fibers that J&J was aware of for decades without informing customers or investors.
On February 8, Frank Hall filed the complaint in the U.S. District Court for the District of New Jersey seeking to pursue damages on behalf of other J&J investors for J&J's alleged violations of federal securities laws, including the Securities Exchange Act of 1934. In addition to J&J, the lawsuit also names Chairman and CEO Alex Gorsky, as well Chief Financial Officer Dominic Caruso as co-defendants.
"J&J has known for decades that its talc products, such as its Baby Powder, include asbestos fibers and that the exposure to those fibers can cause ovarian cancer and mesothelioma," the class action complaint stated. "Accordingly, Defendants misrepresented and failed to disclose the danger that J&J's talc products posed to consumers, J&J's significant contingent liability related to its talc products, and that J&J's revenues from sales of these products were unsustainable due to the dangerous and harmful nature of its talc products.
"In the 1990s, J&J outlined a plan to hike flagging sales of its powder 'by targeting' black and Hispanic women, according to a company memorandum made public in recent lawsuits against J&J."
The complaint also pointed out that Bloomberg News published an article on September 21, 2017, exposing unsealed documents that revealed J&J knew about the risk of asbestos in its talc powder products for decades. According to those documents, J&J officials even suppressed a 1974 report revealing the discovery of trace amounts of asbestos in the talc the company bought from an Italian mine.
Shortly after the publication of that article, shares of J&J fell $2.28 per share over five consecutive sharing days. On February 5, J&J shares fell another $7.29 after CNBC reported that J&J's stock had fallen more than 5% due to numerous lawsuits claiming its talc products such as Johnson's Baby Powder caused cancer.
Currently named as a defendant in more than 5,500 talcum powder lawsuits, Johnson & Johnson is allegedly responsible for developing ovarian cancer in thousands of women who used J&J's products. Appearing in court last month, Johnson & Johnson is also allegedly responsible for causing mesothelioma in a man who spent years exposed to asbestos in J&J's talc powder products.