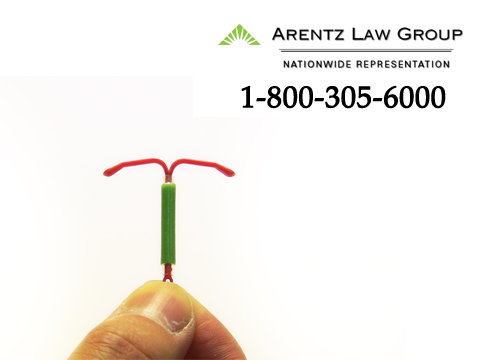 This page is for informational purposes only. We are not accepting Mirena cases at this time. 
Mirena Lawyer FAQ
If you have suffered organ perforation, infection, surgical removal of Mirena, or device migration, you could be able to pursue substantial compensation for your damages in a dangerous product lawsuit.  Read on to learn more about Mirena side effects.
What is Mirena?
Made by Bayer, Mirena is an intra-uterine device (IUD) that was FDA-approved in 2000.  Mirena is a long-term contraceptive (birth control) device that a doctor inserts into a woman's uterus.  Mirena prevents pregnancy in two ways.  First, it releases a progestin known as levonorgestrel to prevent the woman's ovaries from releasing eggs.  Second, the device itself helps prevent the joining of sperm and egg.
What are Mirena side effects?
Mirena is promoted as a convenient and safe form of birth control, but has been linked to a number of alarming and potentially fatal side effects, including:
Peritonitis
Perforation of Uterus
Perforation of Ovaries
Pelvic Inflammatory Disease
Migration of Implant
Intestinal Perforation
Intestinal Obstruction
Internal Hemorrhage
Inflammation of tissue
Infertility
Erosion of Vagina
Erosion of Adjacent Areas or Organs
Embedment in Uterus
Ectopic Pregnancy
Abscesses
Death
What are signs of Mirena problems or migration?
Many women have experienced Mirena migration, where the device moves from its intended position.  This could cause perforation of the uterus and other organs, as well as severe infection, and requires immediate medical attention.  Signs of Mirena migration include:
Severe abdominal pain
Unusual bleeding
Unexplained infection
Has there been a Mirena recall?
To date, no Mirena recall has been issued.  However, a large number of women in the United States have suffered Mirena complications such as migration and uterus perforation, and many are calling for a Mirena recall.
Can I afford a Mirena lawyer?
At Arentz Law Group, P.C., our Mirena lawyers believe that every woman should have access to experienced legal representation after she suffers a serious Mirena injury.  To that end, we offer free Mirena lawsuit consultations, and we never charge our clients a penny unless their lawsuits are successful.
Contact a Mirena Lawyer
If you have suffered organ perforation, device migration, infection, surgical removal, or other Mirena complications, you could be entitled to recover substantial compensation from a dangerous medical device lawsuit.  To learn more about Mirena lawsuits and your legal rights, contact a Mirena attorney today to schedule a free consultation.