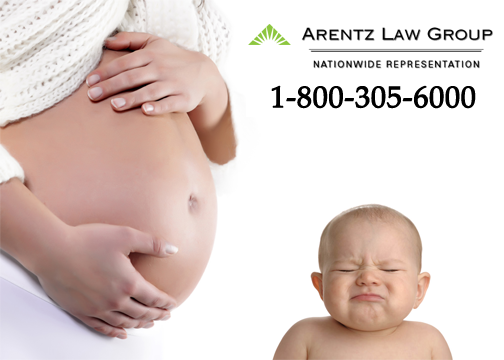 Cerebral Palsy and Birth Injury Lawyers
If you have had a child that has been diagnosed with Cerebral Palsy or sustained injury or trauma at birth, you may be eligible for compensation. For a free legal consultation, please fill out the form to the right or contact us directly at 1-800-305-6000.
When doctors, nurses, and other medical personnel fail to follow proper standards of medical care during a delivery, a child may be left with a serious and life-changing injury.  In a birth injury lawsuit, families can determine whether a medical mistake led to their child's birth injury, hold any responsible parties accountable, and recover financial compensation that can help offset medical costs and other financial worries that come with caring for an ill child.  If you have a child who suffered shoulder dystocia or was born with cerebral palsy, Erb's palsy, a brachial plexus injury, or another birth injury, a birth injury lawsuit can help you secure your family's future.  To learn about your legal rights and to have your child's case reviewed by a birth injury lawyer at absolutely no cost to you, contact Arentz Law Group, P.C. today.
Fault in a Birth Injury Lawsuit
When a tragedy such as a birth injury happens, it's natural for victims to look for someone to blame.  In truth, a birth injury could be caused by a combination of factors from medical malpractice to equipment failure and it can be difficult to attribute a birth injury to any one cause.  Our birth injury lawyers have the knowledge and resources families need to discover the true cause or causes of their child's birth injury, and we have the tenacity families need to ensure that any and all responsible parties are held fully accountable under the law.
Compensation in Birth Injury Lawsuits
Birth injuries don't just affect the injured child: when a child is injured, his or her entire family suffers.  When children need medical attention, parents go to any length necessary to make sure that child gets proper care.  In many cases, this leads to colossal debt due to medical bills, therapy costs, and medication costs that quickly accumulate.  In a birth injury lawsuit, families are eligible to recover compensation to help offset these and other costs associated with caring for a sick child.  Some of the damages for which a family may recover compensation in a birth injury lawsuit include:
Medical bills

Pharmacy costs

Therapy costs

Lost wages

Disfigurement

Disability

Loss of quality of life

Lost wages

Pain and suffering