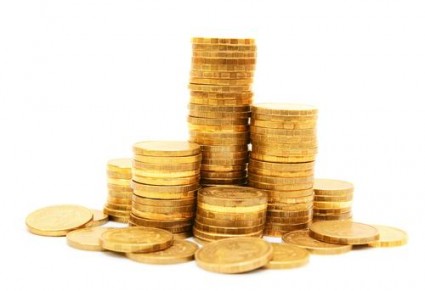 How Gold Fraud Occurs
Most people have their investments somehow tied to the stock market. Because this is such a huge network of money, that market has a lot of oversight. There is really no such oversight in the gold market, and just about anyone with some time and money can open up a coin or gold shop. They may try to claim "buyers beware," but the fact is if they are tricking people into buying their product, they are committing fraud.
The most common way that these fraudsters trick their customers into making purchases that are not suitable is by using high pressure sales tactics. They will make false claims about the value of gold, and entirely fictitious claims on what gold will be worth in the future. Since senior citizens are often on fixed incomes, they want to make sure that their money is going to be safe. Those dealers that are trying to take advantage of them will play their emotions to sell them a product for far more than it is really worth.
Gold Bullion Prices
Just like stocks, the price of gold bullion fluctuates daily. In fact, the price fluctuates throughout the day. Because of this, it is difficult for dealers to put a set price on the gold coins they have, with many opting take the average price for the last week or so, and adding up to 10% for their profit and to cover fluctuations. These prices are often adjusted daily or at least every couple of days.
Many of those attempting to scam potential customers will give false information about the price of gold, and end up charging the customer more than they should be paying. This can work in two different ways.
The first way that a dealer can commit gold coin fraud is to artificially inflate the price of gold. Suppose gold is selling for $1,250 per ounce, the dealer may show false information that claims gold is going for $1,400 per ounce. With the markup he or she could try to sell the coins for $1,500 each when they should be selling for under $1,400.
Another way that gold coin fraud is committed is by lying about the appreciation rate of gold or gold coins. Suppose gold has gone up by 2% in the past week, the dealer may say that all indicators show it will continue this increasing trend, and by this time next year the value would have doubled. Or the dealer may say that the particular coin that you are buying is rarer than others, and its value is increasing more rapidly than other coins. Either way, there is no way to accurately tell how much gold will appreciate at any given time.
Gold bullion prices vary every day. So it is not unusual to go into a coin or gold dealer and see a different price each time you go in. However, before you do, you will want to do some research to make sure that you are not being taken advantage of.
Common Gold Coin Scams
There are hundreds of ways that you could possibly be scammed or defrauded. Fortunately some are so intricate that they are rarely used, others don't work that well. So those unscrupulous coin dealers are left with a handful of common tactics that if you are aware of them, you can avoid them.
Things to Keep In Mind before Buying Gold
Any time you make a decision to purchase an investment, you should never rush into that decision. Gold is no different. Before you make the decision, help avoid being scammed or falling victim to one of the many gold frauds out there and keep these tips in mind.
Investing In Gold without Being Scammed
Investing in gold can be a safe way to hedge your other investments. How much of your money you want to invest in gold is up to you. Keep in mind that if you would rather not take possession of the physical gold, you can always invest in Gold ETF's. They work like a stock, but track the price of gold bullion.
Recourse if You are a Victim of Investment Fraud
If you have been the victim, or you feel you have been the victim, you should take action immediately. Your financial loss may not have been your fault.
Contact Arentz Law about Your Investment Fraud
If you have been the victim of investment fraud, you should not just ignore the problem. Even if your loss was just a couple hundred dollars, it is important to expose the fraudsters and stop them from scamming others out of even more money. If you need help recovering your losses, schedule your free consultation with an attorney from Arentz Law Group P.C. today by calling 1-800-305-6000, or by filling out the contact form on this page.