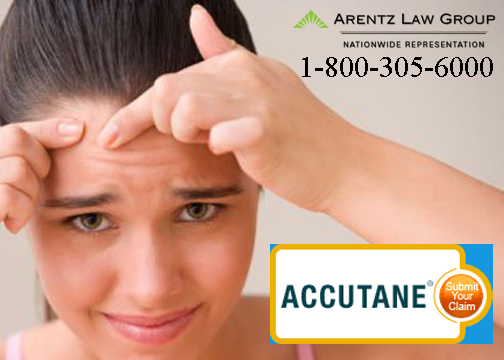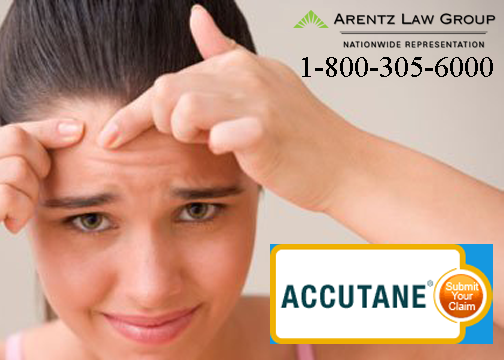 Accutane lawyers at Arentz Law Group, P.C. are currently working with individuals in all 50 states to pursue justice after they have suffered as a result of Accutane side effects.  Accutane is a popular acne medication that has been associated with many cases of inflammatory bowel disease (IBD), ulcerative colitis, and Crohn's disease.  If you took Accutane and subsequently suffered with these or other intestinal problems, you could be entitled to substantial compensation for your damages in a dangerous drug Accutane lawsuit.  Read on to learn more about Accutane side effects and lawsuits, then contact us to schedule a free evaluation of your claim with an experienced Accutane lawyer.
Accutane Side Effects
Accutane is the brand name for the generic drug isotretinoin.  Though Accutane was recalled in 2009, the same medication is still sold under the following names:
Amnesteem
Claravis
Clarus
Decutan
Izotek
Oratane
Sotret
Roaccutane
Accutane and other drugs containing isotretinoin have been linked to a number of bowel and intestinal problems, including:
Inflammatory bowel disease (IBD)
Crohn's disease
Ulcerative colitis
These issues have been developed by Accutane users who have no prior history of bowel or intestinal problems, even years after they stopped using this drug.  Potential symptoms of Accutane IBD and similar disorders include:
Bowel pain
Chest pain
Stomach pain
Difficulty or pain while swallowing
Diarrhea
Weight loss
Rectal bleeding
Heartburn
Accutane Lawsuits
A recent report shows that Roche has already paid out more than $56 million in Accutane lawsuit damages to victims who were diagnosed with IBD or similar disorders after using this acne medication.  Most Accutane lawsuits are based on similar claims:
Roche did not provide sufficient warning about Accutane side effects
Roche did not properly research and test Accutane and its relation to bowel disorders
The risk of Accutane bowel problems outweighs the benefits of this drug
Once Roche was aware of Accutane IBD problems, they failed to issue a timely Accutane recall
The risk of Accutane IBD side effects is higher than the typical consumer would expect
Contact an Accutane Lawyer
If you have been diagnosed with IBD or another bowel or intestinal disorder and you feel this diagnosis may be connected to your use of Accutane or a similar acne drug, our Accutane lawyers are standing by to help you.  You could be entitled to substantial compensation for your physical, emotional, and financial damages in an Accutane lawsuit against the maker of this drug.  To learn more about your rights in an Accutane lawsuit, contact us to schedule a free legal consultation with an experienced dangerous drug lawyer.