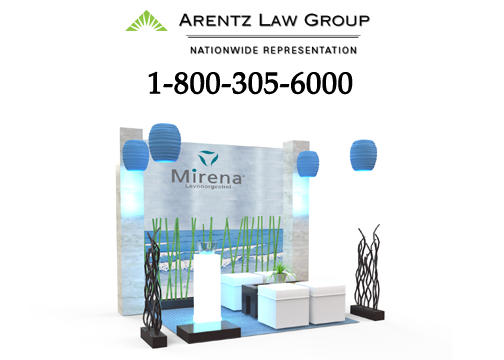 Mirena IUD false advertising lawsuits are steadily increasing in the United States as women continue to come forward after suffering serious, sometimes permanent injuries and diminished quality of life after implantation with this medical device.  Mirena is an IUD, an intrauterine device which is implanted in a woman's uterus to prevent pregnancy.  Bayer, the company behind Mirena, heavily marketed Mirena to women as a more convenient, safer alternative to other methods of birth control that could even enhance their appearance and intimate moments.  They negligently failed to warn these women of the risk of very severe injuries and complications, including uterus perforation, painful surgery, and infertility.  Now, women across the United States are taking action against Bayer, filing Mirena lawsuits based on claims of false and misleading advertising.
Misleading Promotion of Mirena
Bayer's reckless and misleading marketing of their Mirena IUD was so egregious that the FDA has issued two formal warnings to the pharmaceutical giant based on claims of false advertising.
In 2010, the FDA admonished Bayer for their promotion of their device in "Mirena parties".  During these parties, Mirena representatives actually traveled to women's homes to promote Mirena.  These representatives were instructed to follow a script provided by Bayer.  These scripts are full of misleading claims about Mirena, including statements that women who use Mirena are "more likely to be intimate."  The scripts even claim that Mirena can help women find "simple ways to reconnect with ourselves and our partners", implying that Mirena can enhance a couple's sex life.  In the FDA's public letter to Bayer, the agency criticized Bayer for encouraging representatives at these parties to "misleadingly overstate the proven efficacy of Mirena", failing to warn of the risk of serious Mirena injuries, and making claims for which there is no supporting evidence.  Bayer put an end to these parties shortly after the issue of this letter from the FDA, but this was too late to help the many women who chose to use Mirena based on false claims made at the events.
In the FDA's second letter to Bayer, representatives of the federal government took issue with advertisements that claimed Mirena could help women "look and feel great".  According to the FDA, this marketing program "overstates the efficacy of Mirena, presents unsubstantiated claims, minimizes the risks of using Mirena, and includes false or misleading presentations regarding Mirena."  The FDA stated that Mirena did not help women look or feel any better, citing reports of women using Mirena experiencing weight gain, lower libido, acne, breast pain, and irregular bleeding.
Help for Mirena Victims
Bayer displayed gross negligence and deplorable greed by putting profit ahead of patient safety when they willfully misrepresented their Mirena IUD.  Many women who suffered serious injury as a direct result of their use of Mirena aver that they would not have opted for this method of birth control had they been properly warned of the potential for serious side effects that could lead to severe pain, surgery, and even irreversible infertility.  If you are one of the women who suffered harm after trusting Bayer's false claims, you have the right to hold this company responsible for your physical, emotional, and financial damages.  To learn more about victims' rights in Mirena IUD false advertising lawsuits, contact us to schedule a free and confidential consultation with an experienced attorney.