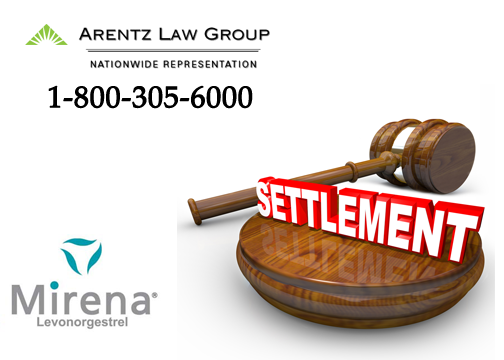 A number of women across the United States are currently pursuing Mirena lawsuit compensation for physical, emotional, and financial damages suffered as a result of side effects caused by this potentially dangerous medical device. An IUD (intrauterine device), Mirena is a small plastic device that is inserted into a woman's uterus to prevent pregnancy for up to five years. Bayer Healthcare heavily promoted Mirena based on claims of safety and convenience, but now many women are coming forward after suffering infections, migration, organ perforation, and other serious side effects which may lead to surgical removal of Mirena and long-term health consequences. If you have suffered as a result of Mirena side effects, you could be eligible to pursue substantial compensation for your damages in a Mirena lawsuit with the support of the lawyers at Arentz Law Group, P.C.
Potential Damages from Mirena Lawsuits
Mirena lawsuits are being filed all over the United States by women demanding compensation for damages suffered as a result of implantation with this IUD. Of course, Mirena lawsuit compensation will differ according to the plaintiff's situation and many other factors, such as:
How long the plaintiff suffered due to Mirena side effects
The extent of the plaintiff's injury
The effect of Mirena side effects on a plaintiff's overall well-being and mental health
Past and future pain and anguish experienced by the plaintiff
Past and proposed future medical expenses
Lost earning capacity or lost wages
Some damages for which women affected by Mirena side effects may be compensated may include:
Medical bills
Loss of consortium
Infertility
Lost wages
Pain and suffering
Contact a Mirena Lawsuit Attorney
If you have suffered because of Mirena side effects, you may consider filing a Mirena lawsuit in pursuit of compensation for your damages. It's important for you to act quickly, as a statute of limitations may expire and forfeit your right to file suit. To learn more about Mirena lawsuits and what compensation you may be entitled to, contact Arentz Law Group, P.C. for a free legal consultation.