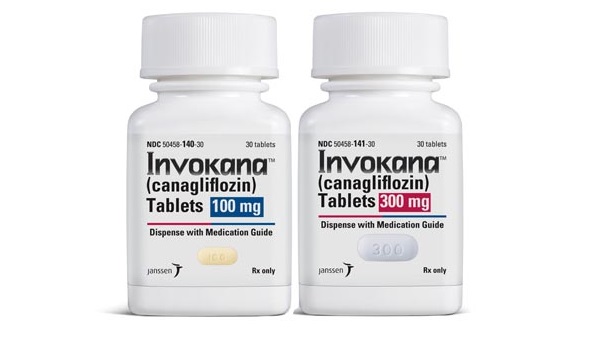 FDA Warning: Invokana Linked to Ketoacidosis
The drug Invokana has been on the market since March 2013.  During that time it has earned billions of dollars for Janssen Pharmaceuticals, and parent company Johnson & Johnson.  However, that money has come at a severe cost for some patients.  New studies show that taking Invokana can lead to developing ketoacidosis, a rare, but deadly, condition that can cause diabetic coma.
What is Ketoacidosis?
Taking a drug like Invokana, which is classified as a sodium-glucose cotransporter-2 (SGLT2) inhibitor, the body can dispose of those sugars through the urine.  However, the drug can end up working too well causing too many sugars to be disposed of.  The process of forming ketones can occur (as described above).
When the ketones are being produced faster than the body can get rid of them, it can lead to Diabetic Ketoacidosis. This has led to a number of patients being admitted to the ER with life threatening ketoacidosis. Ketoacidosis can lead to a coma or even death if not treated properly. It has also led the FDA to issue a safety warning about this drug and the dangers of taking it.
Studies Linking Invokana to the Onset of Ketoacidosis
The drug is not very old.  However, there are scientists who have been able to look at medical records and determine that this drug is not as safe as the maker wants the public to believe.
These reports, as well as others, were enough to convince the FDA to issue a warning.
FDA Warning Regarding Invokana
On May 15, 2015 the FDA issued a safety warning that type 2 diabetes drugs, like Invokana and other SGLT2 inhibitors, may lead to ketoacidosis.
Any patients with type 2 diabetes, whether on this drug or not, should be aware of the symptoms of ketoacidosis.  Doing so can help catch the condition before it spreads too far and causes irreversible damage.
The FDA found that there were dozens of reports of hospitalization as the result of various forms of acidosis (including ketoacidosis).  All of those reports found that the patient was being treated with an SGLT2 inhibitor drug.
Side Effects of Invokana
Those taking Invokana for their diabetes may experience these side effects:
Bloody or cloudy urine
Difficulty or painful urination
Change in frequency of urination
Bladder pain
Increased thirst
Loss of appetite
Nausea
Trouble breathing
Abnormal fatigue
In and of themselves the above side effects are nothing to be worried about, except for the fact that they may be the precursors to a much more serious condition.  These less common side effects are also nothing to be ignored:
Anxiety
Confusion
Seizures
Dizziness
Unexplained depression
Chills and sweats
Hives, welts, itching skin
Slurred speech
All of these side effects, which have always been acknowledged by the drug manufacturer, are the signs of a deeper issue going on.  In fact, these signs could be the outward symptoms of ketoacidosis.
Know the Symptoms of Ketoacidosis
For those who suffer from type 2 diabetes, knowing the signs and symptoms of Invokana induced ketoacidosis may end up saving their life.  As the ketones build up in the blood, pay attention to these early warning signs that something is wrong:
High blood sugar levels – even though the drug is supposed to control them.
Frequent urination
Thirst or very dry mouth – especially when consuming plenty of liquids
Since these early warning signs can be the symptoms of other issues, many people do not catch their ketoacidosis real early on.  Contact your doctor if you start noticing these signs:
Constant fatigue
Vomiting and nausea
Difficulty breathing
Lightheaded and disconnected feeling
Fruity odor on the breath
These worsening signs may be other issues, but there is a good chance that you are developing ketoacidosis.  This condition can be stopped before it progresses too far, but steps need to be taken right away.
Your Invokana Lawsuit
When a patient is harmed by taking Invokana, whether or not Janssen Pharmaceuticals knew about the side effect during their clinical trials, they need to be compensated.  Further, the company needs to warn the public of the potentially deadly side effect (in this case ketoacidosis), in order to help prevent further instances of people being hurt.
Your Invokana lawsuit will help two ways.  First, you can be compensated for medical expenses and other damages that you may have suffered by taking a drug and not being warned about this deadly side effect.  Second, your lawsuit will help to raise awareness of the dangers of this drug.  Many more people may be at risk, and your lawsuit will help prevent a major health catastrophe for them.
Filing Your Invokana Lawsuit – Contact Arentz Law Group
Drug companies have a responsibility to warn their patients of all the potential side effects of a drug; no matter how rare those side effects are.  When they don't warn the public, then innocent people are harmed or even killed.
If you have used Invokana, and you have suffered from ketoacidosis, you may be able to file an Invokana lawsuit.  Your lawsuit will help you pay for medical expenses, and it will raise awareness that this drug is not safe to be used.  To get started call Arentz Law Group P.C. at 1-800-305-6000, or fill out the contact form on this page.
Arentz Law Group has dangerous drug attorneys in Southern California.  These attorneys can handle cases from all 50 states.