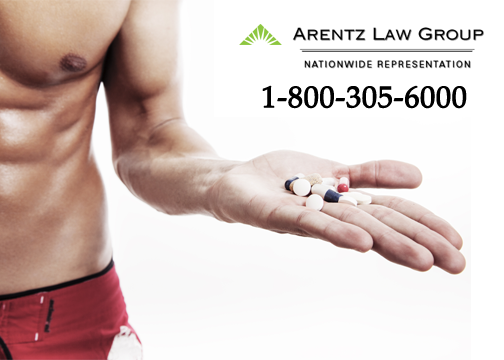 DMAA injury lawyers from Arentz Law Group, P.C. can help victims pursue full and just compensation after suffering injuries related to this drug.  DMAA is a dietary supplement that is promoted as a workout aid, and it has been the subject of more than one FDA warning.  If you or someone you love has suffered a cardiac event, stroke, or other injury after using DMAA, you could be entitled to substantial compensation in a dangerous drug lawsuit.  To learn more, contact a DMAA injury lawyer to schedule a free legal consultation.
What is DMAA?
DMAA (dimethylamylamine) is a dietary supplement that contains synthetic stimulant drugs, and it is promoted as a "workout booster" and weight loss aid.  The ingredients in this drug mimic amphetamines and ephedrine, though they are used in lower doses in DMAA.  According to the FDA, DMAA is proven to narrow the blood vessels and arteries, and this can lead to serious and even fatal injuries.  DMAA may appear on supplement labels under any of the following names:
DMAA
1,3-Dimethylamylamine
1,3-dimethylpentylamine
2-amino-4-methylhexane
4-methyl-2-hexanamine
Geranamine, Geranium oil, extract, or any part of the geranium plant
methylhexamine
methylhexanamine
methylhexaneamine (MHA)
DMAA is an active ingredient in many supplements marketed towards exercise and fitness enthusiasts, including:
All American Efx K-Otic
BIORhythm SSIN Juice
Fahrenheit Nutrition Lean EFX
Gaspari Nutrition Spirodex
Grenade (universal) Grenade
Isatori PWR
M.A.P. (iovate) Arson
Muscle Meds Code Red
Muscle Warfare Napalm
Muscletech Hydroxyslim
Muscletech Neurocore
Nutrex Hemo Rage Black Powder (Punch and Berry)
Nutrex Lipo 6 Black Caps (his and hers)
Nutrex Lipo 6 Black Ultra Concentrated (his and hers)
SEI MethylHex (4 and 2)
SNI Nitric Blast
USPlabs Jack3d (Tropical Fruit and Lemon Lime)
USPlabs Oxy Elite Pro
DMAA Injuries
DMAA is known by the FDA to constrict blood vessels and arteries, which could have very serious consequences.  Injuries that have been associated with DMAA include:
Cold sweats
Dehydration
Depression
Headaches
Heart Attack
Increased blood pressure
Lethal exhaustion
Light-headedness
Liver and kidney failure
Loss of consciousness
Racing heartbeat
Stoke
Tremors
Death
Though DMAA is often promoted as a natural derivative of the geranium plant, there is absolutely no scientific evidence to back this claim.  The American Herbal Products Association (AHPA) ruled in August 2011 that its members would no longer be able to refer to the drug as any part of the geranium plant.  Most experts now agree that DMAA is a totally synthetic drug.
In 2011, two American soldiers died as a result of heart attacks suffered during exercise, and DMAA was found in both of the deceased soldiers' bodies.  As a result of these deaths, the U.S. Department of Defense removed all products containing DMAA from U.S. military bases.  The U.S. Army has also received reports of kidney and liver failure, loss of consciousness, and seizures that may be connected to the use of DMAA.
Free Consultation with a DMAA Lawyer
Though DMAA is often promoted as a safe, natural exercise and diet aid this drug is neither safe nor natural.  A number of individuals who have suffered injury or the loss of a loved one linked to use of DMAA have filed dangerous drug lawsuits in pursuit of compensation for their physical, emotional, and financial damages.  If you have been injured after using DMAA, you could also be entitled to compensation.  To learn more about victims' rights in DMAA lawsuits, we invite you to contact us to schedule a free consultation with an experienced DMAA lawyer.