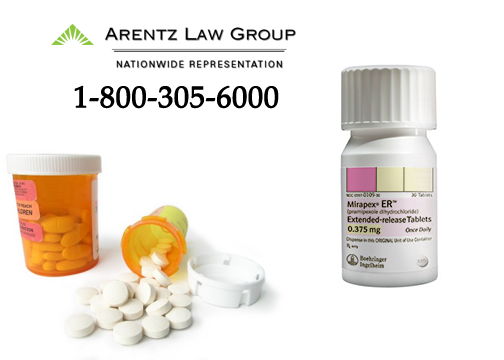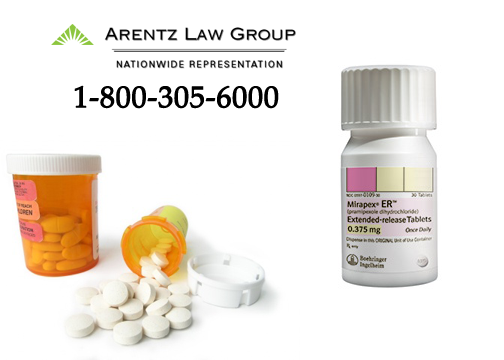 This page is for informational purposes only. We are not currently accepting Mirapex cases at this time. 
Mirapex is prescribed to treat symptoms of Parkinson's disease and moderate-to-severe restless leg syndrome.  Unfortunately, the FDA recently released a drug safety communication to warn the public of a higher risk of heart failure in patients who take Mirapex.  If you or someone you love has suffered a heart attack or heart failure that you believe may be linked to this potentially dangerous drug, you could be entitled to financial compensation for your damages in a Mirapex lawsuit.
What is Mirapex?
Mirapex (pramipexole dihydrochloride) is made by Boehringer Ingelheim and was approved by the FDA for the treatment of Parkinson's disease symptoms and restless leg syndrome in 1997.  While the science behind why Mirapex can be effective is still not fully understood, experts believe that the drug stimulates dopamine receptors.  In patients with Parkinson's disease and restless leg syndrome, dopamine receptors may malfunction, causing involuntary muscle reflexes.
Mirapex Side Effects
In September 2012 the FDA issued a drug safety communication regarding potential Mirapex side effects.  This warning was based on the results of randomized Mirapex clinical trials which showed that people who take Mirapex were more likely to suffer heart failure than people who were given a placebo.  Related studies found that Mirapex users were 1.86 times more likely to be the victims of heart failure than patients who were given a placebo, and 1.61 more likely than patients who were given a competitive Parkinson's drug called levodopa.  Signs of Mirapex heart failure may include:
Irregular heartbeat
Rapid heartbeat
Chest pain
Persistent cough with white or pink phlegm
Weakness
Swelling of the feet, ankles, legs, or abdomen
Fatigue
Shortness of breath
In addition to Mirapex heart side effects, a number of studies have also linked use of Mirapex to compulsive behaviors, including an uncontrollable addiction to gambling, shopping, eating, and sex.
Contact a Mirapex Lawsuit Attorney
If you or a loved one has suffered serious injury or death as a result of Mirapex side effects, you have the right to pursue compensation for your emotional, physical, and financial damages in a Mirapex lawsuit.