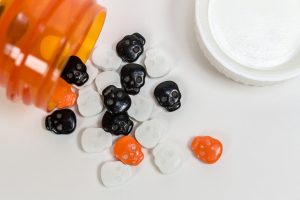 According to a CNN report, the FDA rushed the relatively new Parkinson's disease anti-psychotic medication Nuplazid (pimavanserin) to market despite internal concerns over the medication's safety and efficacy. Now, the elderly are paying for this oversight with their lives. Acadia Pharmaceuticals designed the drug to reduce the risk of hallucinations and psychosis. But, Nuplazid may not even work and appears to actually worsen symptoms in many patients.
Since the drug's approval in April 2016, desperate caregivers and family members of Parkinson's patients have rushed to get their loved ones on the "breakthrough therapy," driving sales to approximately $125 million in 2017. The manufacturer, Acadia Pharmaceuticals, projects Nuplazid sales will at least double those figures in 2018. However, shortly after the drug's approval, reports from patients' family members, doctors, and other healthcare professionals started flooding into the FDA's database, recounting serious "adverse events" related to Nuplazid. These reports detail life-threatening incidents, falls, insomnia, nausea, fatigue, and more than 700 deaths. Furthermore, thousands of patients continued to experience hallucinations despite Nuplazid's indications. Many actually experienced worsening Parkinson's psychosis and hallucinations while taking the medication.
Nuplazid FDA Committee and Approval
The FDA appointed a Nuplazid advisory committee to expedite the drug's approval for the treatment of Parkinson's disease psychosis. The committee voted 12-2 for FDA-approval based on a six-week study of about 200 patients. Acadia Pharmaceuticals solely sponsored, conducted, and monitored the study. Dr. Paul Anderson led the FDA's Nuplazid review. He expressed substantial concerns regarding Acadia's internal clinical trials. He warned that patients taking the drug during the study experienced serious outcomes, including death, at more than double the rate of those taking the placebo. According to Dr. Anderson's medical review, three previous studies compounded these misgivings. They exposed similar risks while failing to demonstrate any notable efficacy.
Kit Witczak, the consumer representative on the FDA Nuplazid evaluation committee, can't believe that the drug is still on the market. She and the patient representative were the only two members to vote against the drug's approval.
"I remember leaving really, really frustrated," she said.
Even as other committee voted for the drug, they expressed reservations regarding its "complex safety profile."
One member pled the FDA to "consider a large observational study so we can ensure that, once it goes into real-world use, that the benefits will outweigh the risks."
It was not long before these "real-world" consequences manifested themselves, drawing attention to the FDA's controversial fast-track approval process.
Researchers Confront Nuplazid Deaths
The Institute for Safe Medication Practices (ISMP) cited significant Nuplazid safety concerns in their November 2017 QuarterWatch report. Researchers warned that 244 deaths had been reported to the FDA between the drug's release and March 2017. By June 2017, Nuplazid was the only medication cited as "suspect" in at least 500 death reports. According to FDA data, this figure has now risen to more than 700. ISMP's analysis alarmed many of those in the forefront of the medical community.
"This is almost unheard of, to have this many deaths reported," said Diana Zuckerman, the founder and president of the National Center for Health Research (NCHR).
"You just don't see this with most new drugs…so you have to take it seriously," she continued.
Zuckerman added that these reports are voluntary. It is commonly believed that only 10 percent of individuals actually report adverse drug events to the FDA. Consequently, they aren't truly representative of the magnitude of these complications. Geriatric psychiatrist and former FDA medical officer Susan Molchan echoed Zuckerman's concerns, saying that the death toll is alarming. However, Anderson was not surprised to hear about the high death rates due to his observations from the drug's clinical trials.
"This is exactly what I thought was going to happen," he said. "We were going to get a burst of reports of serious adverse events and deaths."
ISMP researchers also advised that hundreds of reports indicate that Nuplazid was "not providing the expected benefit" and worsening symptoms in some cases.
Medical Researchers Highlight Nuplazid High-Risk/Low-Benefit Profile
ISMP found that the FDA received 2,236 adverse event reports related to Nuplazid within its first year on the market. Almost 500 of these reports linked heightened hallucinations to the Parkinson's drug. Researchers also noted almost 600 incidents where the Nuplazid simply did not work or users suffered confusion after taking the drug. And, this is just a small sample of Nuplazid's potential side effects. Researchers concluded that the FDA rushed the drug to market with marginal scientific indications that it was safe and effective.
"It relied on a single clinical trial indicating a minimal treatment effect, used a measurement scale for symptoms that had not been validated, and succeeded only after three previous trials had failed to demonstrate a benefit," ISMP researchers noted. "Further, the agency's medical reviewer recommended against approval and was overruled. He noted that although other psychiatric drugs were often approved on limited evidence of benefit, in the case of pimavanserin treatment more than doubled the risk of death and/or serious adverse events in its pivotal trial."
Acadia Forges Ahead to Widen Nuplazid Patient Pool
Nuplazid represents almost 20 percent of Acadia's total revenue. Consequently, recent reports of the drug's elevated risks and marginal benefits has hit the company hard. Following the publication of the ISMP's report, the company's stock plummeted more than 20 percent. After CNN released its investigation, Acadia dropped an additional 24 percent. However, Acadia isn't calling it quits with Nuplazid quite yet. Despite dismal outcomes and reports, the company is actually striving to expand the drug's market share. Acadia is currently conducting clinical trials to expand Nuplazid's indications to include patients who suffer from dementia-related psychosis. The FDA is already on board, fast-tracking approval to include these indications. Medical experts expressed dire concern to CNN regarding the prospect of a far more expansive Nuplazid patient population.
"You would certainly hope they don't approve it for anything else," said Zuckerman, given current research and FDA adverse event reports. "If they're going to approve it for another group of patients that is much, much larger — that would be unconscionable."
"That is something they should absolutely not do given these unanswered questions about risk," she continued.
Dr. Stephanie Fox-Rawlings, a senior fellow at NCHR, echoed these concerns. She told CNN that she understands the desperation these families face but does not think Nuplazid is the answer. After reviewing Acadia's public research, she and Zuckerman found that previous studies didn't indicate that the drug even worked. However, Acadia orchestrated favorable outcomes in the final trial by changing psychosis improvement measurements. Consequently, she concluded that there was no reliable way to evaluate the drug's safety profile.
"If patients know there is some level of benefit, they can judge their risk," said Fox-Rawlings. "But if we don't even know that it does work, how do you even judge that? It's kind of a false hope."