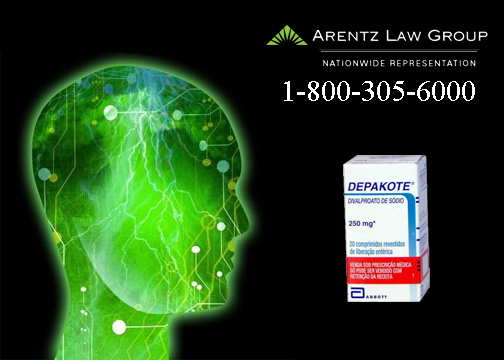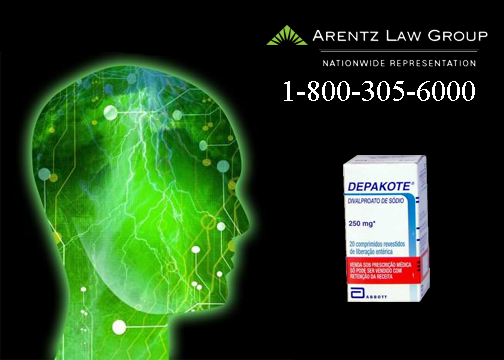 Depakote birth defect lawyers at Arentz Law Group, P.C. can help families harmed by this dangerous drug recover just compensation for their damages.  Depakote is an anti-seizure medication that has been associated with an increased risk of an unborn child developing serious and life-altering birth defects.  Through a Depakote lawsuit, families of children born with birth defects after their mother used Depakote during pregnancy can pursue compensation for medical bills and other damages.  If a child you love was born with a congenital birth defect after his or her mother took Depakote while expecting, it's important for you to investigate your legal rights.  Contact us today to schedule a free Depakote lawsuit consultation with an experienced lawyer.
Depakote Birth Defects
In 2009, researchers from the North American Antiepileptic Drug (NAAED) Pregnancy Registry indicated that up to 10% of women who took an average of 1,000 mg of valproate-based drugs (like Depakote) during pregnancy gave birth to a child with some type of birth defect.  In June 2010, the New England Journal of Medicine published a study where researchers determined that women who use Depakote during pregnancy are 12 times more likely to give birth to a child with the birth defect spina bifida.  Spina bifida is the most common Depakote birth defect, but others include:
Cleft palate
Cleft lip
Craniosynostosis and other skull formation abnormalities
Malformed limbs
Extra fingers or toes
Urinary problems
Heart problems
Mental disabilities
Lower IQ
Autism
Cephalic disorder
Research has shown that many Depakote birth defects form during the first trimester of pregnancy, when many women may not even know they are expecting.  If properly warned of the danger of Depakote birth defects, many women of childbearing age may have opted to use a different epilepsy drug that did not have the same risk of birth defects.
Contact a Depakote Lawyer
The maker of Depakote, Abbott Laboratories, knew or should have known that Depakote may increase the risk of serious and life-threatening birth defects when taken during pregnancy.  In failing to adequately warn consumers of this risk, Abbott Laboratories put profit before consumer safety.  Our Depakote lawyers have seen first-hand the way a birth defect can affect families, and we are dedicated to the pursuit of justice for victims of Depakote birth defects.  If a child in your life was born with a malformation or birth defect after being exposed to Depakote in the womb, you could be entitled to financial compensation that can help you provide the very best care for that child.   To learn more about victims' rights in Depakote lawsuits, contact us to schedule your free consultation with an experienced Depakote lawyer.