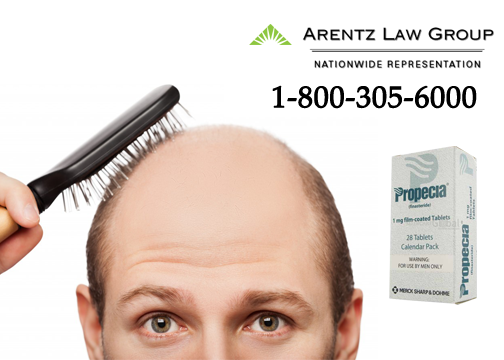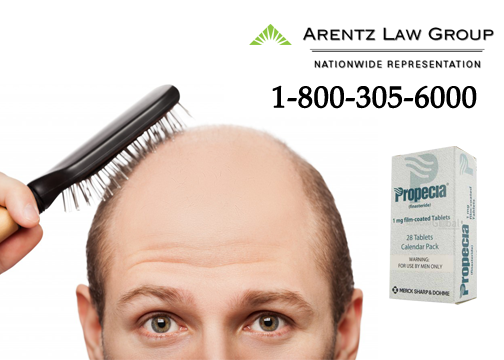 Propecia lawyers at Arentz Law Group, P.C. are currently investigating claims on behalf of men who have suffered severe injury or sexual side effects after taking the hair loss drug Propecia (finasteride).  Prescribed to millions of men across the world, Propecia (made by Merck) was approved in 1997 to treat male pattern baldness.  Unfortunately, this drug has since proven to be the cause of prostate cancer and sexual side effects including erectile dysfunction.  If you took Propecia to combat hair loss, and have since suffered from sexual side effects or been diagnosed with prostate cancer, you may be entitled to significant compensation in a dangerous drugs lawsuit.  For more information, schedule a free consultation with a member of our Propecia lawsuit attorney team.
Side Effects: Propecia
Scientific studies and adverse event reports have linked the hair loss drug Propecia to a number of alarming sexual side effects, including but not limited to:
Testicular pain
Male breast tissue growth (gynecomastia)
Male breast cancer
Impotence
Erectile dysfunction
Ejaculation problems
Depression
Decrease in sexual desire
Decrease in semen production
In addition to severe sexual side effects, men who use Propecia are at a heightened risk for developing high-grade prostate cancer, the most aggressive and deadliest form of this disease.
Propecia Sexual Side Effects Duration
Merck & Co. does not deny that sexual side effects are a possible consequence for men who take Propecia.  However, the company does state clearly on American Propecia labels that these side effects should diminish and subside once treatment with the drug is discontinued.  "In clinical studies for Propecia, a small number of men experienced certain sexual side effects, such as less desire for sex, difficulty in achieving an erection, or a decrease in the amount of semen.  Each of these side effects occurred in less than 2% of men and went away in men who stopped taking Propecia because of them."
Sadly, many men who have experienced Propecia sexual side effects have found that their symptoms do not abate when they stop taking the medication.  In truth, Propecia labels in Europe warn that sexual side effects may be permanent and may persist after treatment.  Because this admission of the permanence of Propecia sexual side effects exists in Europe, it is clear to our Propecia lawyers that Merck knew of the danger for permanent side effects linked to Propecia, but that they willfully failed to warn American consumers of this danger.  Based on this information, a number of men have opted to file pharmaceutical product liability lawsuits against Merck, claiming that they were not adequately warned about the potentially permanent nature of Propecia sexual side effects.
Contact a Propecia Attorney
If you or a man you love has suffered from severe sexual side effects or has been diagnosed with prostate cancer after taking Propecia, you could be entitled to compensation for your physical, emotional, and financial damages.  Our Propecia lawyers are dedicated to holding negligent drug makers responsible for their wrongdoing, and we can help our clients build a strong case to recover the full compensation to which they are entitled.  To learn more about your legal rights regarding a Propecia side effects lawsuit, contact us today to schedule a free consultation with a member of our team.