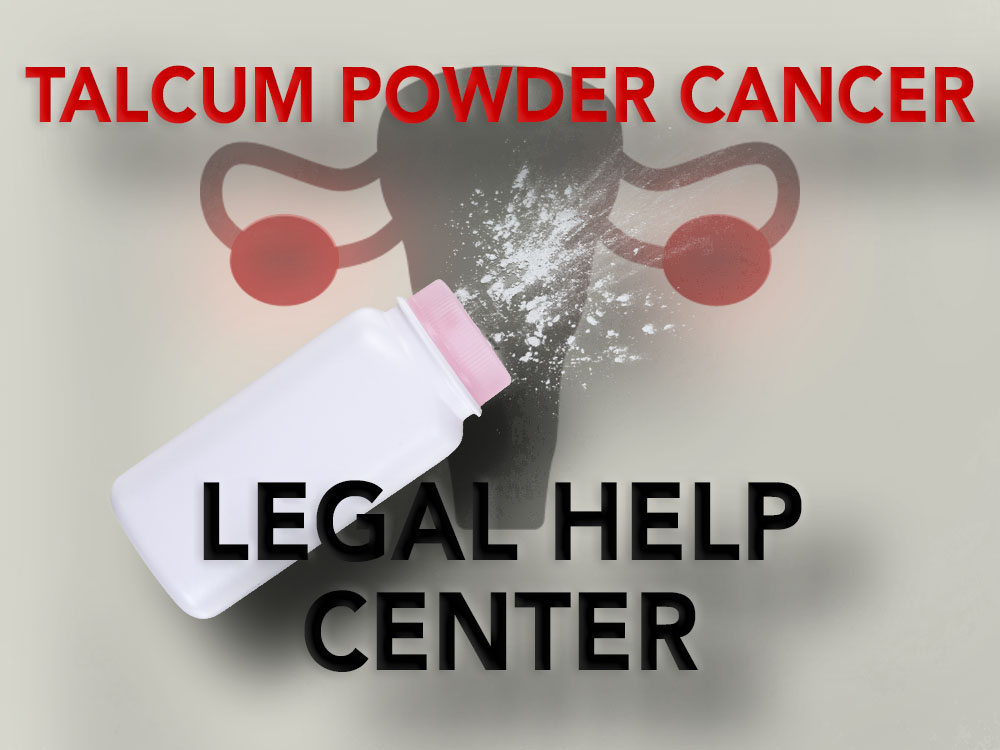 Baby powder, Shower to Shower, and other products containing talcum powder have been linked to an increased risk of developing ovarian cancer. If you, or a loved one, have been diagnosed with ovarian cancer after using talcum powder on the vaginal or perineal area, you may be entitled to compensation. Contact an attorney from the Arentz Law by completing the form on this page or by calling 1-800-305-6000 to schedule your free initial consultation.
Talcum Powder and Ovarian Cancer
Every year, in the United States alone, nearly 22,000 women are diagnosed with ovarian cancer.  About 14,000 women each year succumb to the disease.
Women who have used talcum powder for feminine hygiene have up to a 33% increased risk of developing ovarian cancer. The powder can make its way into the vagina, travel through the fallopian tubes, and become lodged on the ovaries. The affected area will become inflamed and irritated, creating a prime location for the development and spread of cancer cells. Prolonged and habitual use of talcum powder (also called baby powder or body powder) only increases this risk.
The causes of ovarian cancer are varied; however, it is known that only about 10% of the new cases each year are caused by genetic predisposition. The other 90% of cases are from outside factors, including the use of talcum powder.  Epithelial ovarian cancer is the most common type of ovarian cancer found in cases linked to the use of talcum powder.
Talcum Powder Cancer Lawsuits
The first evidence linking talcum powder to ovarian cancer appeared in the early 1970s when researchers found talcum powder in the ovaries of women whose ovaries had been removed due to ovarian cancer. Over the past 4 decades additional research been completed reaffirming the link between talcum powder use in the genital region and the subsequent development of ovarian cancer.
The FDA and Talcum powder manufacturers have ignored requests from various groups to include a warning on the label. A simple warning label on the containers of talcum powder that address the risks of extended daily use could have prevented countless women's deaths over the past 20 years. Experts have estimated that there could be up to 200 preventable cases of ovarian cancer each year caused by talcum powder.
Arentz Law National Injury Lawyers is now investigating the cases of women and their families across the country who believe their ovarian cancer was caused by exposure to talcum powder.  If you or a loved one have developed ovarian cancer after using talcum powder, you may be entitled to significant compensation for the product manufacturer's failure to warn. Free, no-obligation case evaluations are available by calling 1-800-305-6000 or by completing the talcum powder claim qualification form below.