A rapidly growing number of cancer patients are filing Tasigna lawsuits against Novartis over fatal health consequences from its popular cancer drug. Researchers have linked Tasigna to a form of cardiovascular disease that causes life-threatening plaque to build up inside the arteries. This plaque causes arteries to thicken and harden, leading to vast array of cardiovascular events. Novartis warned patients and doctors in Canada of the cancer drug's health risks. However, the health conglomerate continues to conceal risks from U.S. doctors and patients to protect its market share in America.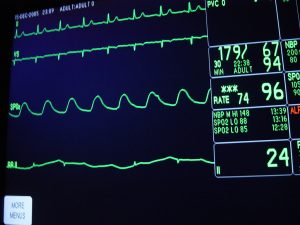 Novartis developed Tasigna to treat chonic Myeloid leukemia. Tasigna belongs to the tyrosine kinase inhibitor (TKI) family. It specifically targets the BCR-ABL tyronise kinase enzyme responsible for blood cancer cell growth. However, studies indicate that the oral cancer drug may endanger patients as much as the cancer that it treats. Tasigna lawsuits and studies indicate that the medication can cause severe atherosclerosis almost immediately. Atherosclerosis has a big name that comes along with big health risks. The condidtion reduces blood flow as the arterial walls narrow from fibrofatty plaque and white blood cell build-up. Consequently, countless patients are reporting severe cardiovascular injuries. These include heart attacks and strokes, resulting in sudden death.
Tasigna Settlement
So far, Novartis has refused to settle any civilian lawsuits over failing to warn Americans about its cancer drug's serious side effects. However, the company has still paid one significant settlement to the U.S. Department of Justice. In 2015, the pharmaceutical giant agreed to pay $390 million to settle a civil fraud lawsuit over Novartis paying illegal kickbacks to specialty pharmacies to promote Tasigna. Additionally, the lawsuit accused the company of illegal marketing practices that included further kickbacks via paid patient referrals and drug rebates. According to the Justice Department, "Novartis incentivized and pressured the pharmacies to emphasize benefits to patients while understating the drug's serious, potentially life-threatening side effects."
The company also allegedly gave pharmacies rebate contracts for recommending its drugs over competitor's medications.
Tasigna Death
2016 brought the first wrongful death Tasigna complaint against the drug conglomerate. California decedent Dainis Lauris took Tasigna for more than a year. As a result, he developed "severe, accelerated, and irreversible" conditions from atherosclerosis. These included a 100 percent narrowing of his femoral arteries. Consequently, the irregular blood flow to his legs was off the charts. Furthermore, the drug caused 40-60 percent narrowing of his coronary arteries and a 70 percent narrowing of his cerebral arteries. After Lauris' oncologist read a medical journal study linking Tasigna to accelerated atherosclerosis in leukemia patients, the doctor immediately took him off the cancer drug. However, exposure to Tasigna had already taken its toll on Lauris' arteries. He died from a massive stroke due to the damage to his cerebral arteries in March 2014.
His family alleges Novartis knew about its cancer drug's side effects due to its warnings in Canada. However, the company never disclosed them to its lucrative U.S. market. Furthermore, Lauris is not the only life Tasigna has taken. His family was just the first to take action. It's not fair, but it's up to those who Novartis has harmed to make sure Tasigna can't hurt anyone else.
Tasigna Lawsuits
There's no way to reverse atherosclerosis and the conditions it causes. Novartis still refuses to warn American cancer patients, and the FDA is not stepping in to protect patients either. Consequently, more and more people will continue to experience these risks and side effects. Pharmaceutical companies are supposed to cure diseases. However, more often than not, these companies seem more interested in lining their considerable coffers than patient health. Big Pharma keeps pushing dangerous drugs into the stream of commerce without adequate premarket testing, and the FDA is letting them. Injured patients are the last line of defense against these immoral business practices.
If you, or a loved one, developed these life-threatening cardiovascular conditions after taking Tasigna, it's essential to take immediate action to hold Novartis accountable for exploiting leukemia patients. While it can't change what's happened, receiving compensation for your injuries can help you move forward and prevent Novartis from harming countless more patients. Furthermore, your time to seek financial compensation is exceptionally limited. Please call (800) 305-6000 or complete the contact form on this page as soon as possible for a free and confidential consultation to discuss your rights to participate in a financial recovery.