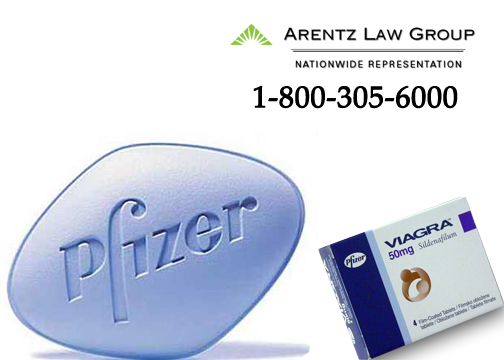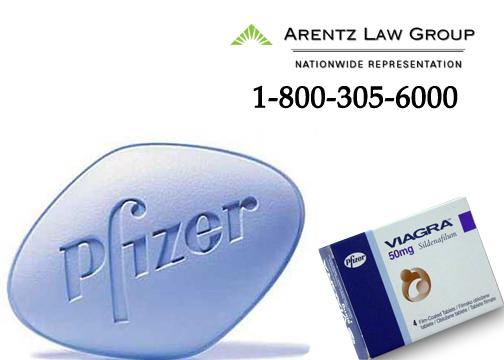 The popular erectile dysfunction (ED) drug Viagra has recently been found to cause an increased risk of developing melanoma skin cancer.  The manufacturer, Pfizer, never warned the public about this risk.  If you, or someone you love, have taken Viagra, and you have been diagnosed with melanoma, you may be entitled to compensation.  
Contact a Viagra attorney from Arentz Law Group P.C. today to schedule your free initial consultation by calling 1-800-305-6000 or by filling out the contact form on this page.
Viagra's Side Effects
All drugs have side effects; some are more serious than others.  Viagra is no exception.  Some of the less severe side effects include:
But there are even more side effects that could have potential long-term consequences including:
Sudden blindness

Irregular heartbeat

Shortness of breath

Light headedness or fainting

Erections lasting longer than 4 hours

Melanoma skin cancer

Cardiovascular problems
When the drug first came onto the market, there were reports that men taking the drug suffered from heart attacks.  Subsequent research has shown that those heart attacks could be linked to Viagra use, but there is no conclusive evidence.  There are studies, however, that show Viagra use is linked to a higher rate of skin cancer.
Attorneys Investigating Viagra Lawsuits
The Journal of the American Medical Association (JAMA) published the results of a decade long research study in April 2014.  The study followed nearly 26,000 men and compared their medication use to their overall medical well-being.
In the study the researchers noted that the men who used Viagra were at an 84% increased risk of being diagnosed with melanoma.  Men who had a history of using Viagra, but were no longer taking the drug, were twice as likely to develop melanoma.
The attorneys with Arentz Law Group are currently investigating these research studies, and determining if Pfizer knew about the risk yet decided not to warn the public.  If this is the case, those who have suffered from melanoma may be entitled to compensation.
FDA Oversight of Viagra
In the year 2000 there were several reports of men suffering from adverse cardiovascular events while taking the drug.  However, further testing revealed that these men were predisposed (already had heart conditions) before starting on the pill.
The drug didn't see any competitors for several years.  In 2003, new drugs started entering the market, and more tests were performed to see what sort of side effects ED drugs had.  By 2005, the FDA had updated their labeling requirements for these drugs to include language describing eye problems such as blurred vision and sudden blindness.
In 2007, the FDA posted warnings on their website, and some FAQs regarding the claims that Viagra led to sudden hearing loss.  Later that same month, the requirements for the drug's label were revised again to include sudden hearing loss as one of the rare side effects.
In 2012 the drug marketed as Revatio, which is essentially the same as Viagra, had been on the market for 7 years as a treatment for pulmonary arterial hypertension.  It was in this year that the FDA put out a warning that it should not be used in children.
In April 2014 a study was released on the Journal of the American Medical Association (JAMA) website that showed there is a link between taking Viagra and an increased risk of developing melanoma.  In fact, men who take Viagra are at an 84% increased risk of being diagnosed with this relatively rare skin cancer.  The FDA has yet to comment on these findings, nor have they required Pfizer to update the language on their marketing material or labeling.
Pfizer and Viagra Revenues
As of the end of 2013, Pfizer is the 4th largest pharmaceutical company in the world with revenues approaching $52 billion.  In the United States, they rank second largest trailing the giant corporation Johnson & Johnson.  This company, that has revolutionized the drug industry, has spent a long time building its brand.  Founded in 1849, the company has been working hard for over 165 years along the way they have reaped huge profits from drugs like Viagra, Lipitor, and Zoloft.
Viagra alone accounts for a huge portion of Pfizer's incoming cash flow.  The drug hit the market in April 1998, and in April, May, and June of that year the drug had over $411 million in sales.  This boom in success was in part due to the fact that the drug worked very well, but more so that there were no competitors on the market for the first several years.
Between 1999 and 2001 sales for the drug topped $1 billion.  Sales increased steadily until 2003 when the first competitor came on the scene.  From there, Pfizer has seen sales of Viagra drop.  But not to the point where the drug is unprofitable.  For the last decade Viagra has still managed to bring in more than $1 billion annually, and is expected to do so for the next several years until the patent runs out in 2019.
While Pfizer may be reaping huge profits from this one drug, many men are finding that the consequences of treating their erectile dysfunction are dire.  The drug has been linked to many different severe side effects including heart problems, sudden blindness or sudden loss of hearing, and the latest report, published in April 2014, shows there is a link between taking Viagra and an increased risk of developing melanoma.  Many men are suffering now, all while Pfizer continues to sell more than $1 billion worth of Viagra every year.
Contact Arentz Law
Despite the fact that the FDA has made no comment on the fact that Viagra puts men at a substantially greater risk of developing a deadly form of skin cancer, Pfizer should still be held responsible for putting millions of men at risk.  The Viagra lawyers with Arentz Law know that if you took Viagra and you developed melanoma, you may be entitled to compensation.  By filling out the contact form on this page, or by calling 1-800-305-6000 you can schedule your no obligation initial case review.  Pfizer already put you at risk, now you deserve to be made whole.
Attorneys with Arentz Law Group P.C. can represent clients who reside in all 50 states.