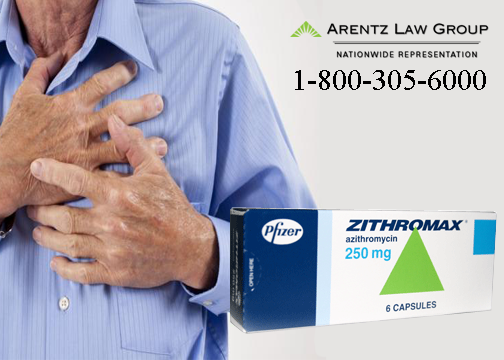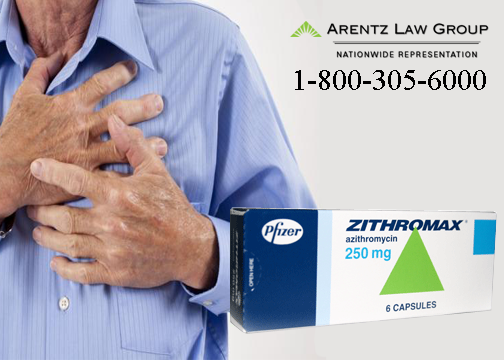 Zithromax (Z-Pak) heart problem lawyers at Arentz Law Group, P.C. are highly experienced in dangerous drug litigation, and we can help victims of Zithromax side effects recover just compensation for their damages.  Commonly known as a Z-Pak or Zmax, Zithromax is a commonly prescribed antibiotic, and it has been linked to serious and potentially lethal cardiovascular side effects.  If you or a loved one has suffered heart attack, heart arrhythmia, or even cardiovascular death that you believe is linked to Zithromax, you could be entitled to substantial compensation.  We encourage you to contact our pharmaceutical product liability lawyers to learn about your rights in a free consultation.
Zithromax Side Effects
Zithromax (azithromycin) was first introduced by Pfizer in 1991 and it is one of the most prescribed antibiotics in the United States.  Many doctors and patients prefer Zithromax over other antibiotics because patients only need to take one pill a day for five days, as opposed to 10 days for some competitive antibiotics such as amoxicillin.
The New England Journal of Medicine published a study in May 2012 that concluded that patients who take Zithromax are twice as likely to die from a sudden heart problem than patients who take amoxicillin.  A similar study performed by researchers at Vanderbilt University found that the risk of death from cardiovascular problems is 2.5 times higher for people who use Zithromax compared to people who use amoxicillin.
Based on the results of these and other studies, the FDA issued a Zithromax drug safety communication in March 2013, warning doctors and patients of the increased risk of cardiac death for patients who take Zithromax.  The FDA also mandated that the warning label on Z-Pak would be revised to include new information about the risk of ZT interval prolongation and torsades de points, serious heart rhythm problems that can be fatal.
Potentially fatal Zithromax heart side effects include:
Torsades De Points
Heart Arrhythmia
Heart Attack
Cardiovascular Death
Contact a Zithromax Dangerous Drug Lawyer
If you suffered the wrongful death of a loved one as a result of heart problems that could be linked to Zithromax or Z-Pak side effects, you may be entitled to substantial compensation for your damages.  You need serious representation to ensure your rights are protected and that you recover the full compensation to which you are entitled.  Experienced and respected dangerous drug lawyers at Arentz Law Group, P.C. are willing to review your claim at no cost to you.  To learn more about your rights, contact a Zithromax lawyer to schedule a free Z-Pak lawsuit consultation.