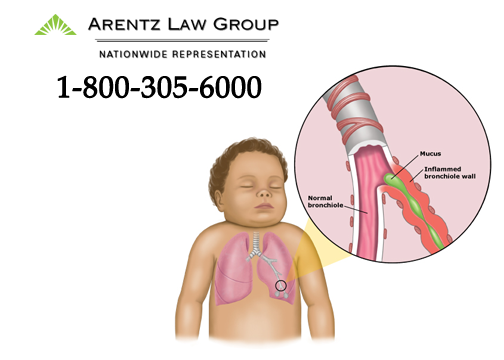 The popcorn lung lawyers at Arentz Law Group, P.C. are highly experienced in dangerous products and personal injury litigation, and we are currently reviewing a number of lawsuits on behalf of workers and consumers who have been diagnosed with this rare and fatal disease.  Popcorn lung can be caused by inhaling a certain type of artificial butter flavoring used in microwave popcorn, and popcorn production workers as well as consumers.  If you have been diagnosed with popcorn lung, you need to know that you have the legal right to pursue substantial financial compensation for your damages.  Contact a popcorn lung attorney today to get the facts in a free legal consultation.
About Popcorn Lung
Popcorn lung (bronchiolitis obliterans) is also known as obliterative bronchiolitis or constrictive bronchiolitis.  It is an incurable lung disease that is caused by inhalation of flavoring chemicals such as diacetyl which are used as artificial butter flavoring in microwave popcorn.  While most of the people who have been diagnosed with popcorn lung are or were popcorn plant workers, consumers may also be at risk for developing this disease.
Studies conducted at six microwave popcorn plants in 2006 concluded that flavoring chemicals, namely diacetyl, can cause bronchiolitis obliterans.  According to the National Institute for Occupational Safety and Health (a branch of the Centers for Disease Control and Prevention), diacetyl emits toxic vapors when it is heated.  In the popcorn plants studied, the highest incidence of popcorn lung was in workers stationed in the quality control areas.  Here, popcorn was microwaved and sampled in large quantities, so workers in these areas face consistent and prolonged exposure to heated diacetyl vapors.
The FDA is currently conducting thorough investigation into the risk of popcorn lung for consumers.
Popcorn Lung Symptoms
Popcorn lung is often misdiagnosed or delayed in diagnosis because many of the symptoms of this disease mimic those of other, much more common conditions such as emphysema, asthma, and bronchitis.
Lung tissue scarring or hardening
Dry cough
Night sweats
Shortness of breath
Fever
Skin peeling
Wheezing
Contact a Popcorn Lung Attorney
Workers who have been diagnosed with popcorn lung (bronchiolitis obliterans) are eligible to collect substantial compensation for past and future medical bills, lost wages, loss of quality of life, and other damages.  In popcorn lung lawsuits, our lawyers can claim that defendants did not provide sufficient warning about the risks of inhaling butter flavoring vapors, that they did not conduct adequate testing into the safety of flavoring chemicals used at their plants, and that they did not provide proper protection for workers exposed to these vapors.  If you or someone you love has been diagnosed with popcorn lung, contact us today to schedule a free legal consultation and review of your case with an experienced personal injury lawyer.